---
LNG Workers Escalate Strikes At Chevron's Australian Facilities
Authored by Irina Slav via OilPrice.com,
Workers at two LNG projects operated by Chevron have stepped up their industrial action that began earlier this week, and plan further escalations in the coming weeks.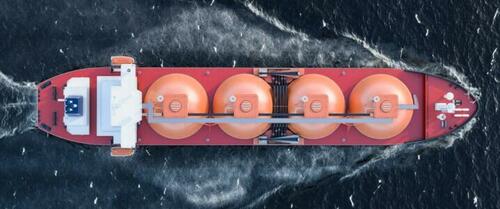 While the unions representing the workers have not specified how many hours every day the workers at Gorgon and Wheatstone would strike, Chevron said that it had been notified of rolling 24-hour work stoppages beginning in the early morning today, Bloomberg reports.
The report notes that the industrial action has not yet affected LNG exports from Australia. However, the longer it continues, the higher the chance of shipment disruption. No change in the situation for the better is likely at least until September 22, when a labor market regulator will hear the dispute after Chevron reached out to it in an effort to force the workers to settle.
The supermajor is seeking to get a so-called "intractable bargaining" declaration from the Fair Work Commission, meaning the FWC could force workers to agree to terms proposed by Chevron.
The strikes may not be affecting production yet but, according to ICIS analyst Tom Marzec-Manser, if the strike continues for two weeks, it would shave 1 million tons of LNG off global supply.
If Gorgon and Wheatstone end up getting shut down, in case "there are not competent personnel to undertake handovers during work stoppages," this would bring further disruption to global LNG supply on the cusp of autumn.
While Chevron is stuck with disagreeing workers, sector player Woodside Energy managed to avert a strike at its North West Shelf LNG facility, averting an even bigger potential disruption to supply.
Woodside's North West Shelf is the largest LNG production project in Australia, with a capacity of 16.9 million tons annually, followed by Chevron's Gorgon, which has a capacity of 15.6 million tons. Wheatstone, also operated by Chevron, can produce 8.9 million tons of LNG annually. Together, the three produce about 40 million tons of LNG per year.
Loading...