---
Russia Lifts Ban On Low-Quality Diesel Exports
By Tsvetana Paraskova of Oilprice.com,
On Monday, Russia tweaked its export limitations on fuels, lifting the temporary ban on exports of low-quality diesel and marine fuel.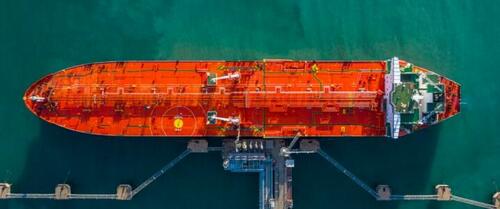 At the end of last week, Russia surprised the markets by announcing a temporary ban on exports of gasoline and diesel to stabilize fuel prices on the domestic market, ending weeks of speculation that authorities would limit exports in the face of soaring prices and shortages due to higher crude prices and weak Russian ruble.
Fuel already accepted for export by Transneft and the Russian Railways before last week's ban came into effect is also exempt from the restrictions, according to the Russian government.
But the export ban on all types of gasoline and on higher-quality diesel remains in place, per a government document cited by Reuters.
Before the temporary restrictions were enacted, Russia had raised the mandatory supply volumes of motor gasoline and diesel fuel to the commodity exchange to help ease the supply crunch.
"The temporary restrictions will help raise supply on the fuel market, which in turn will reduce prices for consumers," the Russian government said last Thursday when it announced the export ban.
Russia has been considering a fuel export ban since May in an effort to avert domestic fuel shortages and rein in prices after announcing a halving of subsidies to oil refiners that will start this month in order to keep more money in government coffers to fund its military operation in Ukraine.
Lower diesel supply out of Russia would not only reduce Putin's revenues but could also tighten an already tight global diesel market.
Many analysts, however, believe that the temporary ban on fuel exports will not last long, and it could be a matter of only a few weeks before it is lifted.
Russia doesn't have much storage capacity, so when the harvest season ends and supply to the domestic market increases, Russia may not be willing to have refineries close fuel processing capacities because of the export restrictions, analysts say.
Loading...