---
Belarus To Hold Exercises With Wagner Near NATO-Member Poland's Border
Belarus' Defense Ministry has announced it will hold joint military exercises with Wagner fighters along the border with NATO-member Poland, in a fresh escalation after Warsaw has already remained on edge over the presence of Russian mercenary forces next door.
"The Armed Forces of Belarus continue joint training with the fighters of PMC 'Wagner,'" the defense ministry said in a fresh statement. "During the week, units of the special operations forces together with representatives of the company will work out training and combat tasks at the Brestsky training ground."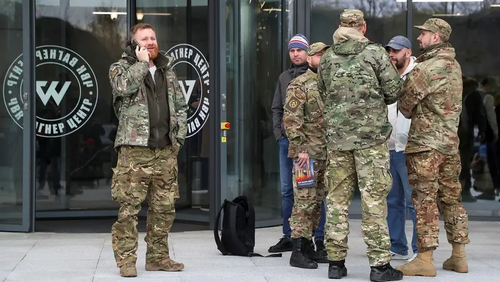 Poland and Belarus share a some 400km-long border, with Warsaw having said its border is secure with additional reinforcements.
Previous satellite imagery by Maxar widely circulated in Western press reports appeared to show Wagner bases inside Belarus, after President Lukashenko invited them in to his country following the short-lived mutiny in Russia of June 23-24. 
In connection with the new joint training exercise, Wagner chief Yevgeny Prigozhin has reemerged after a long disappearance from public view, and apparently he is back in Belarus as of this week.
According to a description of fresh video by BBC: 
A video on Telegram channels linked to the Wagner mercenary group appears to show its boss Yevgeny Prigozhin in Belarus.

He is seen welcoming fighters and describing recent developments on the front line in Ukraine as a "disgrace". He also hints that Wagner might rejoin the war at a later date.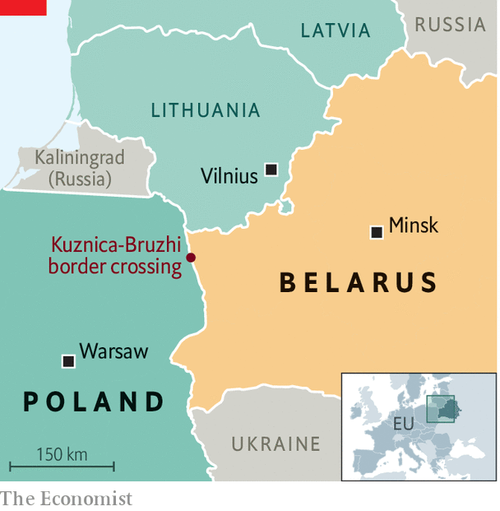 The video is yet more confirmation that Wagner fighters are actually training Belarusian forces in specialized warfare techniques. 
"This would be the first footage of Prigozhin seen since Wagner launched an armed mutiny inside Russia in late June," BBC continues. "Shot in low light, it shows Prigozhin standing on an asphalt track in a field, surrounded by trees and what look like warehouses and tents," the report details.
"BBC Verify is confident that the layout of the tents, trees and buildings matches that of a location on the western edge of the camp," it says of the video.
⚡️At the Brestsky training ground, joint training sessions were held between the fighters of the Wagner PMC and the military personnel of the SOF of the Republic of Belarus. pic.twitter.com/2Gf4xESgIG

— War Monitor (@WarMonitors) July 20, 2023
Poland at the start of this month sent hundreds of elite counterterrorism police to the border, and plans to additionally add to its fortifications along the Belarusian border, also amid ongoing NATO troop build-up along the alliances 'eastern flank', and in places like Lithuania.
Loading...