---
EU Advisory Committee Details Plan To Exclude Hungary From EU Presidency
The committee cited Hungary's "democratic deficit" as its primary reason for trying to block the presidency...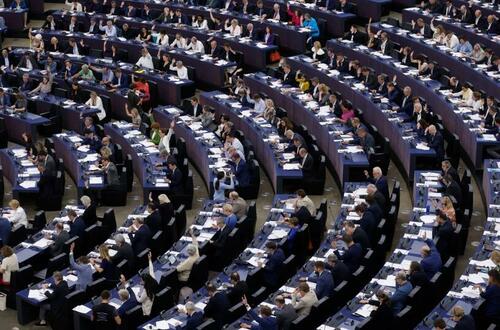 An independent advisory body to the European Union is drawing up a detailed plan on how to prevent Hungary from assuming the presidency of the European Union scheduled for the second half of 2024, daily Magyar Nemzet reports.
The Netherlands-based Meijers Committee, a body consisting of legal professionals that advises the European Union on assessing legislative proposals, has put together a series of recommendations, based on which the European Parliament could prevent a member state from assuming the rotating presidency.
The group of experts presented three different scenarios at the joint committee meeting of the Committee on Civil Liberties, Justice and Home Affairs (LIBE), and the Committee on Constitutional Affairs (AFCO), in which they outlined the possibilities of taking away or limiting the rotating presidency.
As the presidency program is jointly drawn up by the three countries succeeding each other at the head of the European Council - in this case, the incoming presidencies of Spain, Belgium and Hungary - the Meijers Committee's first proposal was that the three member states should agree on which country chairs which meetings, especially where rule-of-law issues are discussed. This proposal would effectively limit the Hungarian presidency, as it is undergoing rule-of-law proceedings.
Experts have also suggested changing the order of the rotating presidencies. It is worth noting that this has been done several times before, but never against the will of the country concerned as a political sanction.
The third proposal is for the European Parliament to adopt a resolution setting out the conditions under which a member state may be excluded from holding the presidency.
At a Hungarian press conference on Thursday, held after the weekly cabinet meeting, Cabinet Minister Gergely Gulyás said that "there is no realistic chance that the Hungarian EU Presidency will not take place."
Loading...