---
EU Gets Busted 'Microtargeting' X Users, Rage-Quits Ad Campaign Citing 'Misinfo'
Earlier this week, the European Union came under fire for microtargeting users of X, after a not-for-profit watchdog filed a complaint against the EU Commission's Directorate General for Migration and Home Affairs.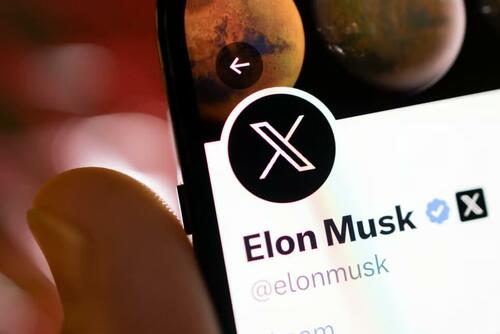 The complaint, filed with the European Data Protection Supervisor (EDPS), accuses the EU of "unlawful micro-targeting" on X, formerly known as Twitter.
The 'micro-targeting' allowed EU staffers to target ads using categories related to political opinions and religious beliefs, in what's known as "special category" data under the bloc's General Data Protection Regulation (GDPR). The watchdog, NOYB, is also considering a lawsuit against X for enabling such actions.
noyb is supporting a Dutch complainant who it says saw a post on X by the Commission's Home Affairs division (which is still live on the platform at the time of writing) claiming 95% of Dutch people allegedly said the detection of child abuse online is more important or as important as their right to online privacy.

...

noyb also argues the stat in the controversial ad is "misleading" — citing media reports suggesting the data is based solely on opinion polls conducted by the Commission which it says failed to mention the negative effects of the proposed messaging scanning. -TechCrunch
The targeted ads included users categorized as "anti-Christian," or those interested in Italian leader Giorgia Meloni, or the Irish nationalist party, Sinn Féin. The ad campaign
And in a complete coincidence (we're sure), the EU has rage-quit X, saying that it will no longer advertise on the platform.
According to Politico, the European Commission has decided to stop advertising on X due to "widespread concerns relating to the spread of disinformation," approximately one day after they were called out by NOYB for 'misleading' advertising.
In a note sent to all heads of service and directors general, the Commission's Deputy Chief Spokesperson Dana Spinant said disinformation on X, especially in relation to the Israel-Hamas war, had led the institution to "recommend to temporarily suspend advertising on this platform until further notice to avoid risks of reputational damage to the Commission."

X has been under growing scrutiny in Europe as a result of the bloc's new content moderation law, the Digital Services Act (DSA). The Commission, which enforces the law, in October sent a formal request for information to the company to explain how its handling of illegal content and disinformation connected to Hamas' October 7 attack complies with the DSA.
According to Spinant, EU services can still use X to communicate via the various profile pages run by Commission services, but the communications department has ordered a full stop to their paid advertising on the platform - and will instead "consider using alternative platforms (e.g. LinkedIn, Instagram or Facebook) or digital advertising on websites, as appropriate. We are also exploring new platforms to diversify our social media presence."
Speaking of rage-quits...
I'll be over at threads at steve_liesman. Don't think I can do it here anymore for the cretin runs the joint. @elonmusk

— Steve Liesman (@steveliesman) November 17, 2023
Why not just delete your account then, Steve?
What an absolute joke.
Meanwhile, according to Elon Musk, organic traffic is up on X.
Loading...