---
Famed Danish Filmmaker Under Fire For Saying "Russian Lives Matter Also"
A popular Danish filmmaker is under fire for saying "Russian lives matter also!" - and for criticizing his government for agreeing to send US-made F-16 fighter jets to Ukraine.
67-year-old director and writer Lars von Trier posted the words to Instagram on Tuesday, just after Ukraine's Volodymyr Zelensky visited Denkark, and it immediately sparked backlash and multiple media headlines highlighting the comments, amid attacks from pundits seeking a retraction of the statement.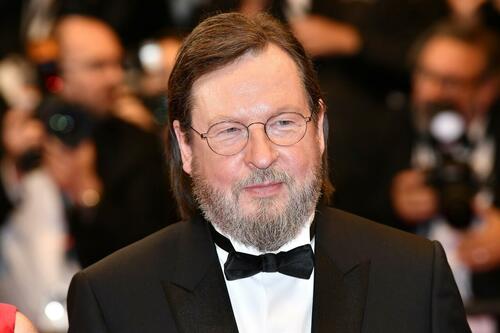 Von Trier wrote in the post that the message is directed at "Mr Zelensky and Mr Putin, and not least Mrs Frederiksen (who yesterday, like someone head over heels in love, posed in the cockpit of one of the scariest killing machines of our time, grinning from ear to ear)."
"Russian lives matter also!" he emphasized in large English letters in the post, following a year-and-a-half of individual Russians and whole teams being banned from sports such as tennis for even F1 driving. Shockingly, paralympic competitors have been banned for merely having Russian nationality. 
In further absurd examples, Russian restaurants and tea rooms in the West, including in the US, have been vandalized or boycotted. Russian Orthodox churches have seen protests and threats, and in some cases opera and orchestral performances have banned Russian compositions.
It seems Von Trier was addressing this xenophobic atmosphere in which suddenly it's 'OK to be racist,' as long as vitriol is heaped on Russians, regardless of their views on Putin's invasion.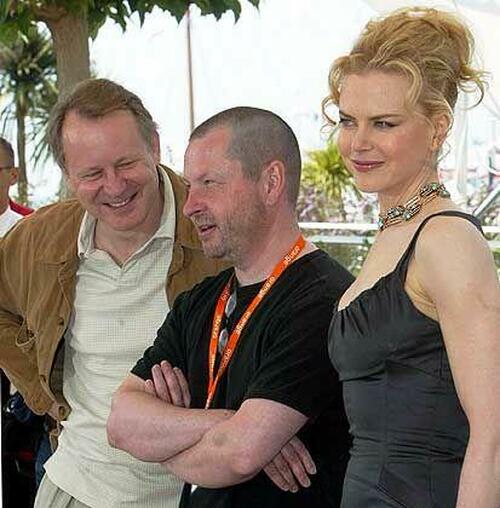 Under pressure, Von Trier sought to clarify in a follow-up social media post, writing that he "support[s] Ukraine with every beat of my heart! I was just stating the obvious: that all lives in this world matter! A forgotten phrase it seems, from a time when pacifism was a virtue."
Addressing the fierce backlash which is seeking to silence him, the film-maker explained further, "I am 67 years old. I have Parkinson's, OCD and an at the moment controlled alcoholism. In short, with any luck I should still have a few decent movies left in me."
But he still defended his initial comments, not backing down, even as mainstream pundits accuse him of "hatred" and for somehow being 'sympathetic' to the Russian side of the Ukraine war.
Danish film director Lars von Trier condemned the transfer of F-16 fighter jets to Ukraine and wrote that "Russian lives matter also." pic.twitter.com/jsckeiOdDz

— NEXTA (@nexta_tv) August 22, 2023
He's a huge star in Danish cinema, having directed well over a dozen feature films, which is why his "Russian lives matter" comment is attracting so much attention and controversy among establishment circles, given influencers are "not supposed to say this".
Loading...