---
German Opposition Demands Checks On Borders With Poland & Czechia As Illegal Immigration Sky-Rockets
The number of illegal entries into Germany via the Polish and Czech border has increased markedly compared to last year, and the CDU's interior affairs spokesman Alexander Throm has called for the restoration of border checks to prevent the situation from spiraling further out of control.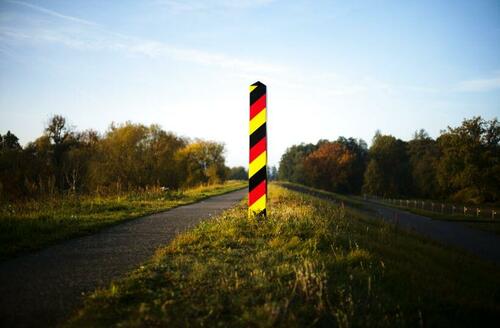 According to the available data, 14,303 people entered Germany illegally through the border with Poland in the first six months of the year.
This represents an increase of 144 percent from last year. April's figures actually showed a 220 percent hike.
The number of such illegal entries through Czechia has also increased by 50 percent.
This means that there are more illegal entries across the Polish and Czech borders than all the other German borders combined.
July's figures show this trend is continuing with more than half of all illegal entries being through those borders. 
Throm told Frankfurter Allgemeine Zeitung that the "German borders are under the kind of pressure we have not witnessed for years" and feels that they are now totally out of control.
He criticized Federal Interior Minister Nancy Faeser for providing insufficient protection on the Polish and Czech borders, adding that "even she knows that Putin and Belarus are deliberately using open borders as a gateway for illegal migration." 
Loading...