---
Israeli Officials Make First Ever Public Visit To Saudi Arabia
An official Israeli delegation has arrived in Saudi Arabia to serve as observers during the 45th session of the UNESCO World Heritage Committee, marking the first public visit by government officials to the kingdom.
An Israeli official who spoke with AP said the delegation is led by Amir Weissbrod, a deputy director-general in the Israeli foreign ministry, and includes several diplomats. The official also stressed that the delegation is "not on a bilateral visit."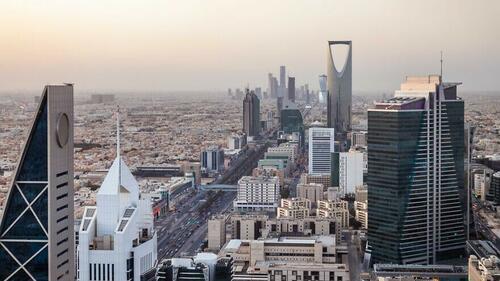 "We are happy to be here – it's a good first step … We thank UNESCO and the Saudi authorities," a member of the delegation who did not want to be named told AFP.
The delegation reportedly traveled through Dubai on their way to the kingdom. They only take part as observers due to Tel Aviv quitting UNESCO in 2017 and accusing the organization of being "biased" over Israel's historical abuses against Palestinians and the military occupation of their land.
Last week, Israeli media accused the kingdom of "delaying granting visas" for the delegation, as the group was reportedly set to include Foreign Minister Eli Cohen and Education Minister Yoav Kisch. In March, Riyadh refused Israel's request to grant entry to Cohen for the UNESCO conference.
The public visit by low-level Israeli officials to Saudi Arabia has been described as a coup for the US in its plans to secure a normalization agreement between the two nations.
Normalization would be part of a so-called "mega-deal" with the US, which also calls for a defense pact from Washington, access to more advanced weaponry for the Saudis, and US help in developing a civilian nuclear program that would include uranium enrichment on Saudi soil.
Saudi Arabia has also publicly declared that normalization hinges on the implementation of the 2002 Arab Peace Initiative, which calls for the creation of an autonomous Palestinian state. The Palestinian Authority (PA) has reportedly set conditions to support Saudi-Israeli normalization.
As part of a Saudi-Israel deal, Palestinians have requested admission to the UN as a full member, ie statehood

US officials rejected this, showing again that the US has in practice abandoned the 2-state solution

Only breadcrumbs seem to be on offer...https://t.co/sfkfuGPFoP

— Trita Parsi (@tparsi) September 11, 2023
Although the current visit by Israeli officials is being hailed as a major step toward normalization, last year, the kingdom relaxed its entry rules for Israeli passport holders. Furthermore, reports suggest dozens of Israeli businesspeople traveled to Saudi Arabia over the past year.
Hebrew media revealed last year that several senior security and political figures, including Prime Minister Benjamin Netanyahu, visited the kingdom over the past decade. Israeli tourists have also been spotted in the planned futuristic megacity of NEOM in Saudi Arabia, which is still under construction.
Loading...