---
Netanyahu's 'Political Days Are Numbered': White House
Joe Biden and top White House aides have discussed the likelihood that Benjamin Netanyahu's "political days are numbered," and are gauging potential successors as the popularity of the Israeli prime minister continues to plummet following last month's successful Hamas attack on Israel, Politico reported on 2 November.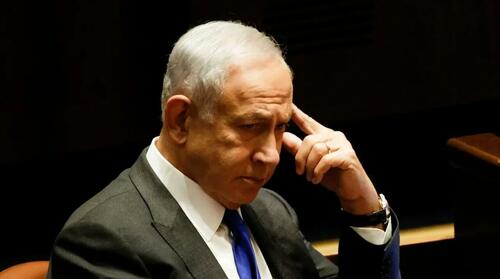 The topic of Netanyahu's anticipated fall from power has come up in recent White House meetings including following Biden's most recent trip to Israel in which he met with Netanyahu following the surprise Hamas attack on 7 October, according to two senior administration officials.
Biden has even suggested to Netanyahu that he should think about lessons he would share with his eventual successor, the two administration officials added.
Separately, a current US official and a former US official both confirmed that the Biden administration believes Netanyahu will not remain in office for long. The current official believes Netanyahu's term as prime minister may last a just matter of months due to the Israeli public's anger resulting from the surprise Hamas attack on 7 October and the intelligence failures that appeared to have occurred to allow it.
Some 1,400 Israelis died during the Hamas attack, including soldiers and civilians. Some were killed by Hamas fighters, while others were killed in the crossfire as Israel used overwhelming force to eliminate Hamas fighters who had taken many Israelis captive.
Hamas managed to take over 200 Israelis captive back to Gaza, and the Israeli public and even the captives themselves have been harshly critical of Netanyahu and his right-wing settler government, which have prioritized targeting Hamas and killing Palestinian civilians in Gaza over the captives' safe return.
Further, many Israelis believe the government deliberately allowed the Hamas attack to happen, citing the slow response of the army and police as Hamas fighters penetrated deep into Israeli territory and targeted both military bases and settlements in the Gaza envelope.
Netanyahu has promised to investigate the intelligence failings, but refuses to do so until the war is over, which may take months or even years.
"There's going to have to be a reckoning within Israeli society about what happened," said the official who, like others, was granted anonymity to detail private conversations.

"Ultimately, the buck stops on the prime minister's desk."
Biden's trip to Tel Aviv last month was one largely of support, but the current US official said that Netanyahu's tenuous hold on power is always "in the background" during internal Biden administration talks about West Asia. And Biden aides already are engaging an array of other Israeli politicians, both in the government and the opposition, in the war effort.
According to the two senior administration officials as well as the current and former US official, "those talks have also provided a way to gauge the thinking of various Israelis who might take the helm of the country," Politico wrote. 
This suggests the US may be looking to choose Netanyahu's successor, as they did in Ukraine following the 2014 coup against then President Viktor Yanukovych.
US officials have taken note of Netanyahu's falling approval ratings and predict that any forthcoming Israeli or US assessments about the intelligence failure will likely be even more damning for the prime minister.
Biden administration officials have offered public declarations of solidarity with the Israeli government, despite condemnations from human rights groups that Israel has targeted Palestinian civilians "on a mass scale." But they are nevertheless concerned with who Netanyahu's successor may be, and what the "day after" will look like in Gaza if Hamas is defeated. 
The Israeli government has prepared plans to ethnically cleanse and annex Gaza, forcing the strip's 2.3 million residents to flee to Egypt as refugees, never to return. The White House included funding for relocating Gazans to Egypt's Sinai in its recent supplemental funding request to Congress, suggesting approval of such an effort. 
At the same time, White House officials have also floated the possibility of installing the Palestinian Authority, led by Mahmoud Abbas, in power in Gaza, or possibility of sending a multinational force, though not necessarily one with US troops, to control the territory.
Netanyahu and Biden were at odds even before the war. Netanyahu was a strong supporter of former President Donald Trump, and did not appear pleased that Biden defeated him in the 2020 election. Biden has also distanced himself from Netanyahu following the prime minister's effort to overhaul Israel's judiciary upon regaining power in elections last December. Netanyahu has also been critical of US efforts to negotiate with Iran and the Biden White House's lax efforts to enforce sanctions on Iran's oil exports. This is presumably due to the influence of China, Iran's biggest purchaser of oil, on Biden through business dealings with his son Hunter. 
Loading...