---
Pentagon Aborts Flight Test Of 1st Hypersonic Missile At Last Minute, Cause Unknown
The US military canceled a planned test launch of a new hypersonic missile system, announced at the last minute on the day it was supposed to happen, on Wednesday.
It remains unclear what happened to cause the Department of Defense to abort the test, but the DoD put out this statement: "On Sept. 6, the Department planned to conduct a flight test at the Cape Canaveral Space Force Station, Florida, to inform our hypersonic technology development. As a result of pre-flight checks, the test did not occur."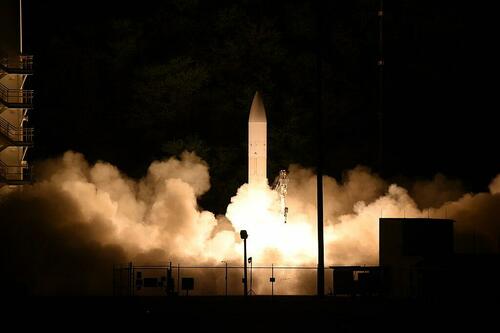 According to a a review of the lead-up to the launch in Space.com: "Navigational warnings announcing the closure of Atlantic Ocean airspace east of Cape Canaveral Space Force Station in Florida appeared earlier in the week that suggested a test launch would take place between Sept. 6 and Sept. 8."
Loading...