---
Russia, Iran Coordinating To Expel US Troops From Syria, Pentagon Says
In a report released by Al-Monitor on Friday, a high-ranking US military official was quoted as saying that Russian and Iranian forces in Syria have been coordinating with the specific aim of forcing Washington's troops to eventually withdraw from the country.
The official said that "he's seen signs that Russian military commanders in Syria have been quietly coordinating with Iran's Islamic Revolutionary Guard Corps (IRGC) on long-term plans to pressure the United States to withdraw its forces" from Syria, Al-Monitor wrote.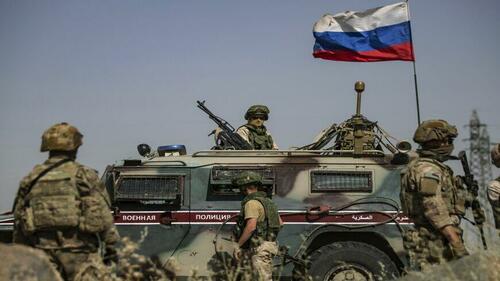 "There's a confluence of interests between those three groups, the Iranians, the Russians, and the Syrians. I see evidence of operational-level planning between mid-level Quds Force leadership that's operating in Syria [and] Russian forces that are operating in Syria," the anonymous official told the outlet. 
According to the official, the Russian-Iranian coordination in Syria centers around "collaborative planning, collaborative understanding, and intelligence sharing… [at the] mid-level to upper echelon" of Moscow and Tehran's armies. 
"Frankly, [it's] the same sorts of things that we would do with our partners in the face of something we were trying to accomplish. We see them doing that on their side, as they try to think about how they sync the different things that different arms of them are doing in order to put that pressure on us," the source added. 
In recent months, Washington has continued to reinforce its occupation in Syria, particularly in the country's oil-rich northeast. In occupied Hasakah, local sources told Syrian news agency SANA last week that large deliveries of US logistical equipment and cement recently made their way into the region. 
Such reinforcements have been ongoing for months, particularly in the aftermath of the surge in Iranian-linked attacks against US bases in Syria this year.  According to Al-Monitor, "Pentagon officials deny their forces' actions in Syria have had anything to do with Russian and Iranian provocations," adding that the US believes its recent responses "have arrested the escalation cycle for now."
Over the past two years, attacks on US bases by Iran-linked groups in Syria have become commonplace. In early 2023 particularly, US military sites across Syria witnessed significantly increased levels of drone and missile attacks. 
In March, one such strike resulted in the killing of a US military contractor at a base in Hasakah. In response, US forces bombed Deir Ezzor, killing several, including Syrian and, allegedly, Iranian military officers. Shortly after the US strikes, two more occupation bases were attacked. The attacks against Washington have "fallen silent" since the strikes on Deir Ezzor, Al-Monitor suggests. 
Noteworthy: After sending aging A-10 attack aircraft to the Middle East to replace more modern aircraft as a part of the "pivot to Asia," the U.S. is now sending additional F-16 fighter jets to deter growing ties between #Iran, #Russia, and #Syria.https://t.co/st5WgdDbS5

— Jason Brodsky (@JasonMBrodsky) July 14, 2023
US Army General Douglas Sims told reporters recently: "We don't anticipate an issue, nor do we see a level of escalation we're concerned about in Syria." Nonetheless, the Al-Monitor report states US forces in Syria remain "vulnerable."
Last month, a leaked Pentagon document revealed that Russia and Iran have agreed to establish a joint operations room in Syria to coordinate a pressure campaign against the US military. 
On March 25, Lebanese newspaper Al-Akhbar reported that "there is undeclared Russian-Iranian coordination to escalate against the US presence in Syria, to pressure the US and force it to decide to withdraw from its bases in the north and east of the country."
Loading...