---
Syrian President Assad Heads To China For 1st Official Visit Since 2004
Syrian President Bashar al-Assad will travel to China on September 21 to participate in a Syrian-Chinese summit at the official invitation of his counterpart Xi Jinping. According to Syrian state media, Assad will lead a high-level political and economic delegation for official meetings in the cities of Beijing and Guangzhou.
Syria's official delegation will include Foreign Minister Faisal Mekdad and Finance Minister Samer al-Khalil. This will mark Assad's first official visit to Beijing since 2004.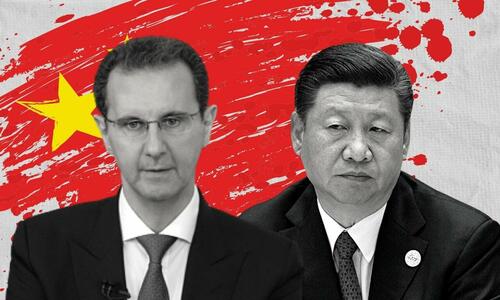 Analysts expect several bilateral agreements to be signed during Assad's visit as part of China's larger strategy to cement its position as a power broker in West Asia.
Beijing has already proved instrumental once this year in helping Syria come in from the cold after Chinese officials brokered the historic Iran-Saudi rapprochement that also saw a normalization of ties between Gulf states and Damascus.
In the weeks that followed the Saudi-Iran deal, Syria was also welcomed back into the Arab League, a development which China's Foreign Ministry spokesman Wang Wenbin called evidence that "when the shadow of the US shrinks, the light of peace spreads."
In March, Chinese officials urged the US to end its illegal military occupation of Syria and stop looting its resources, stressing that its continued presence has worsened Syria's humanitarian crisis.
"China has throughout the years defended Syria's territorial integrity and many times used its veto power at the UN Security Council to prevent interventions in the Arab country's internal affairs," Kosai Abido, a Syrian political analyst and author, told Press TV this week.
"Since China is considered a friendly state for Syria and has significant economic power, cooperation agreements with this country should be expanded to include food, pharmaceutical, and technology sectors," Abido added.
Syria demands UN hold Washington accountable for oil-theft operations

"US officials [must] be held accountable for the looting, and the US gov [must] be obliged to pay compensation,"

a letter from the Syrian ForMin addressed to UN's Guterres reads.https://t.co/OaRYbfqAXz

— Joshua Landis (@joshua_landis) September 16, 2023
Last year, Chinese and Syrian officials signed a Memorandum of Understanding (MoU) welcoming Damascus into the Belt and Road Initiative (BRI), a mega-infrastructure project that seeks to bring capital and infrastructure to Global South countries while dramatically strengthening connectivity for commerce, finance, and culture.
Loading...