---
US Army Soldier 'Willfully' Crosses Into North Korea And An Uncertain Fate
A US Army junior enlisted man "willfully and without authorization" crossed from South Korea into North Korea on Tuesday, where he now seems fated to become an odd bargaining chip for the pariah government of President Kim Jong Un.  
"We believe that he is in (North Korean) custody and so we're closely monitoring and investigating the situation and working to notify the soldier's next of kin," said US Secretary of Defense Lloyd Austin, using a term typically reserved for dead people.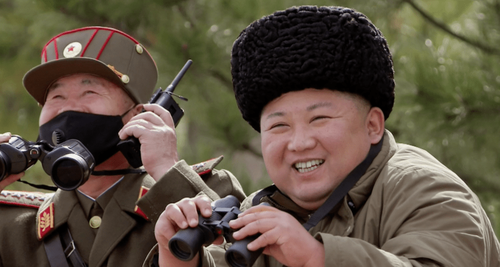 The Army has identified the soldier as Private Travis T. King, a 2021 enlistee who was facing disciplinary action after spending two months in a South Korean jail on assault charges. The Daily Mail reports that the "assault" was on a South Korean police car, with King giving it a kicking.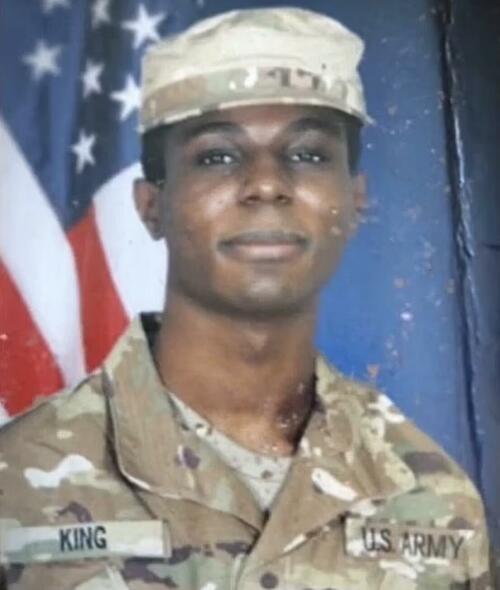 A 1st Armored Division cavalry scout, King was released from the prison on July 10 and was being sent to Fort Bliss. After being escorted through customs, he left the airport and joined a tourist group visiting Panmunjom, the former village that where the armistice that suspended the Korean War was signed, and where diplomats from both North and South still meet in blue buildings that straddles the border. 
According to a woman in the tourist group, King, dressed in civilian clothes, crossed the border with whimsical aplomb, shouting "HA-HA-HA" before running "between two of the buildings and over to the other side."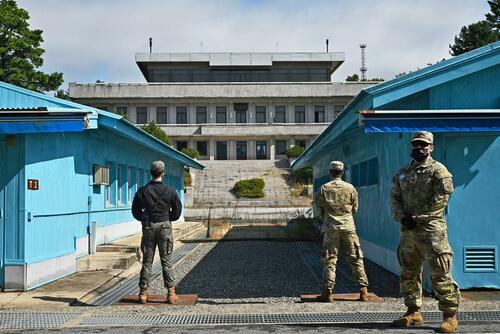 "It took everybody a second to react and grasp what had actually happened," she wrote in a since-deleted Facebook post, reports NPR. "Then we were ordered into and through Freedom House and running back to our military bus."
In Wisconsin, his mother Claudine Gates told ABC News, "I'm so proud of him. I just want him to come home, come back to America." United Nations Command says it's working to "resolve the incident."
King adds an intriguing new ingredient to perpetually quarrelsome US-North Korea relations, which had this week already seen the launch of two ballistic missiles by North Korea on Wednesday, just hours after the arrival of a US ballistic missile submarine at a South Korean port. The sub's visit is the first of its kind in 40 years. 
Sarah Leslie, visiting from New Zealand, said the tour was coming to an end when she saw Private 2nd Class Travis King running "really fast," darting about 30 feet in between buildings before crossing and disappearing behind the border. https://t.co/QOxHLmezlt

— The Hill (@thehill) July 19, 2023
A North Korean soldier ran across the border in 2017 and was hit by five bullets as his fellow soldiers unleashed a 40-round hail of gunfire. He survived and lives in the South. 
Loading...