---
US Asks Japan To Sell TNT For Ukraine Artillery Shells
In a drive to reinforce Ukraine's arsenal ahead of a long-anticipated counteroffensive against Russia, the US government is working to buy explosive material from Japan for use in 155mm artillery shells, Reuters reported Thursday night. 
The request is a test of Japan's post-World War II philosophy against militarism, as well as the country's specific restrictions on arms exports. Nonetheless, the Japanese government has assured US representatives the deal will get done.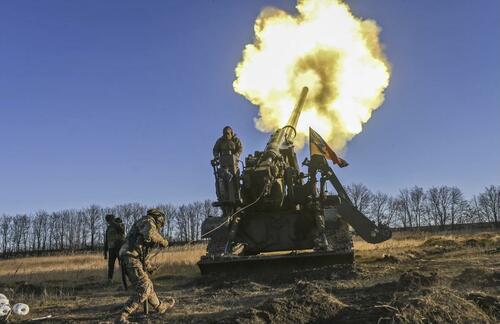 "There is a way for the United States to buy explosives from Japan," an unnamed person with knowledge of the negotiations told Reuters. The sale of industrial TNT will clear export hurdles thanks to the fact that it's considered a "dual-use" product, that isn't explicitly military in nature -- as opposed to, for example, an assembled artillery shell.
At the same time, Japan's Ministry of Trade, Industry and Economy said its export rules require an assessment of the buyer's intent for the product, including whether the intended use would undermine international security.  
Artillery has figured heavily in the Ukraine war, with both sides firing several thousand rounds every day, and manufacturers scrambling to the guns firing. In December, Army Secretary Christine Wormuth said the US weapons industry would ramp up 155mm artillery shell production from 14,000 rounds per month to 20,000 in this spring and 40,000 by 2025. 
News of a Japanese TNT deal comes on the heels of Secretary of Defense LLoyd Austin's visit to Japan this week. If the deal closes, the explosives will be used by American ammunition manufacturers.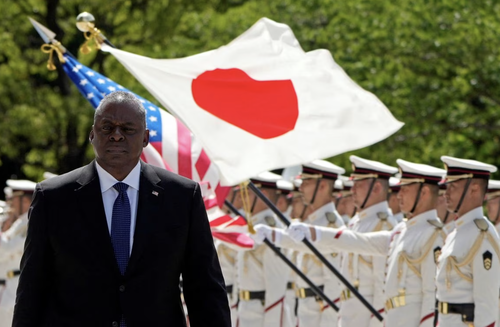 Echoing the sentiments of Western hawks, Japanese Prime Minister Fumio Kishida has previously warned that a Russian triumph in Ukraine could encourage a Chinese invasion of Taiwan. Japan has furnished nonlethal aid to Ukraine, including rations, helmets and flak jackets, and in April committed to supplying trucks.  
With the pending TNT deal, Japan is putting its toes on the line of non-militarism. The move is bound to cause controversy. "The fact that Japan has decided to give trucks to Ukraine shows that things are changing. However, there doesn't yet appear to be any political consensus around the issue of sending lethal aid," the Sasakawa Peace Foundation's Tsuneo Watanabe told Reuters. 
In December, Japan announced its biggest military build-up since World War II. The $320 billion shopping list includes missiles with sufficient range to hit targets in China. Kishida and the ruling Liberal Democratic Party have also made clear their desire to relax export restrictions or eliminate them altogether.  
While the proposed Japanese TNT supplier hasn't been identified, a Reuters review of the country's manufacturers points to closely-held, Chugoku Kayaku as the most likely firm. In a darkly ironic twist, the company that may advance Japan's departure from the principles of peace is headquartered in Hiroshima. 
Loading...