---
Apple Hits All-Time-High Ahead Of AR/VR Headset Launch
Just days after Meta unveiled it Quest 3 VR/AR headset (at an entry level price), Tim Cook is set to launch a high-end mixed-reality headset at today's Worldwide Developer's Conference.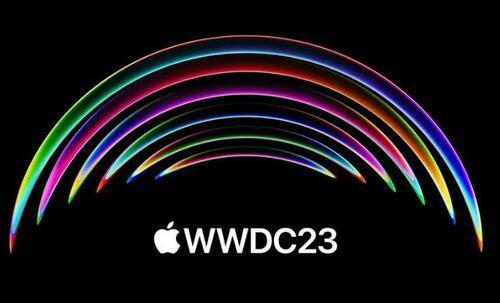 As Engadget reports, Apple has been developing the device for many years, according to reports. The headset, said to be called the Reality Pro, is the company's most notable product launch at least since the arrival of the Apple Watch in 2015.
However, at an expected price of $3,000, the first version of the headset could be one primarily for early adopters.
"Consensus opinion is the headset would cost $3,000. Apple could surprise positively with a lower price. With a historical focus on design, creativity, collaboration, and fitness we view killer apps to focus on these areas or a combination of such," Bank of America's Wasmi Mohan said.
While Mohan rates Apple at "Neutral," he raised his price target to $190 from $176 on Monday, suggesting further upside of 5% from Friday's close.
"Apple best positioned to dominate mixed reality [market]," Mohan said.
As we noted previously, according to estimates from Statista Market Insights, users of AR and VR devices are still few and far between, with growth projections until 2027 nowhere near the scale that would make mixed reality "the next computing platform", at least for now.
You will find more infographics at Statista
Statista estimates that 98 million people will be using VR hardware this year, while 23 million will be dabbling with more advanced AR technology. By 2027, both AR and VR are expected to have surpassed 100 million users worldwide, but that's still a longshot from the billions of smartphone users across the planet.
Apple's share price surged to a new record high today...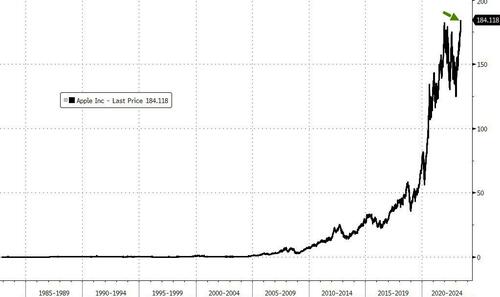 But we note, due to buybacks, this is not the largest market cap the company has ever had - but it's getting close again to that $3 trillion level...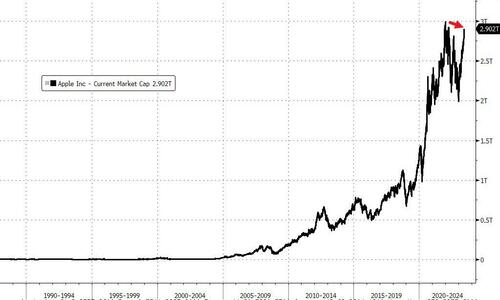 Watch the Apple launch event live here (due to start at 1300ET):
Loading...