---
Banks Bid, Bonds & Bitcoin Battered As Stagflation Scare Soars
Ahead of a week full of potential headline-bombs (FOMC, Q2 GDP, PCE...), the day started off - from a macro perspective - to the downside with EU PMIs an utter disaster (growth plunging but inflation sticky). Then came the Chicago Fed's National Activity Index which printed significantly more negative than expected (with 54 of the 85 indicators worsening).
Rubbing salt in that wound, US PMIs were ugly with the service sector finally taking a spill - but prices a lot more sticky than expected - matching the European picture and spelling the big s-word nemesis for central bankers - STAGFLATION.
Growth expectations slipping...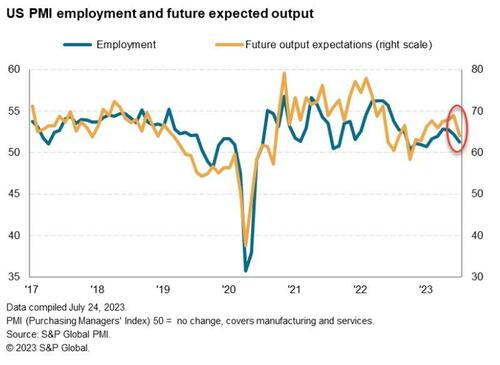 Prices not slipping...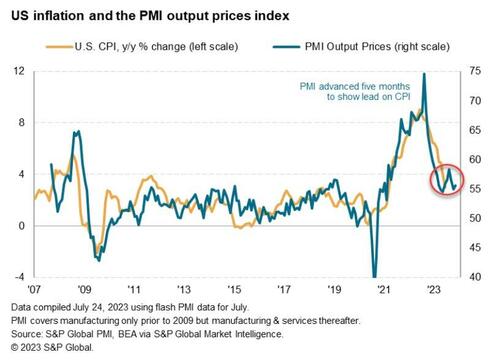 This is the biggest 3-day decline in US macro surprise index since May 2022...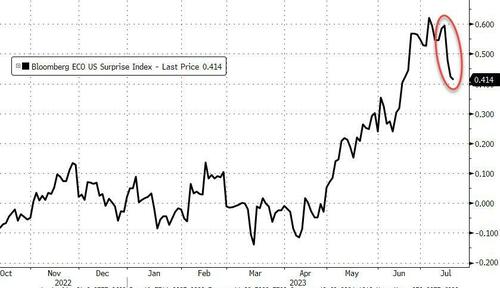 Source: Bloomberg
Interestingly, it appears the stickiness of inflation signaled by these reports trumped the slowing growth and short-term rates markets shifted significantly more hawkish with expectations now for no cut from this week's 25bps hike through at least Jan '24...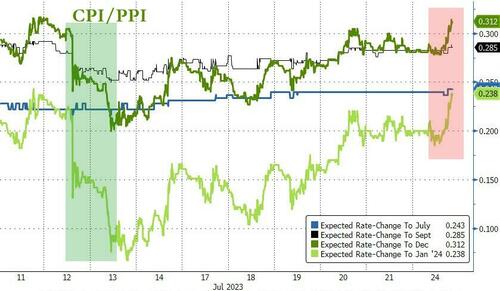 Source: Bloomberg
On the day, stock traded in a relatively narrow range with Nasdaq underperforming and The Dow leading (up for the 11th day in a row)...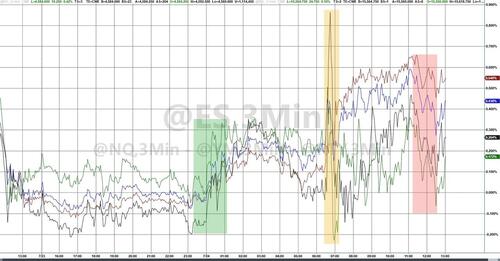 With the Nasdaq rebalance now having taken place, we saw a small reversion in the up-weighted names vs down-weighted names - but the former still outperformed the latter by over 400bps since the rebalance was announced...
Source: Bloomberg
Banks continued their recent outperformance of big-tech...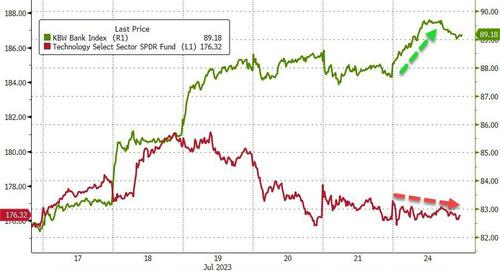 Source: Bloomberg
Treasuries were sold across the board with the short-end underperforming. Bonds were bid during the early European session but as soon as the US opened, selling began...
Source: Bloomberg
Which flattened the yield curve (2s30s) back towards post-SVB lows...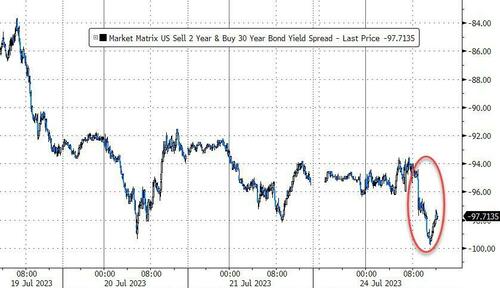 Source: Bloomberg
The dollar was very quiet today (even with Euro moving around on PMIs)...
Source: Bloomberg
Bitcoin tumbled today, back below $30k...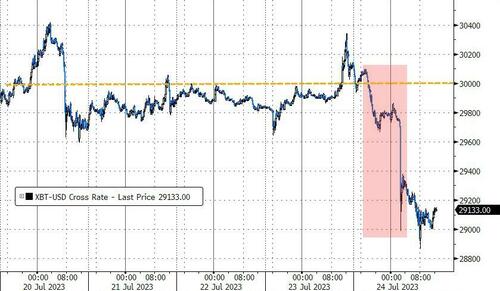 Source: Bloomberg
Seemingly mirroring the flow into Sam Altman's WorldCoin as it debuted...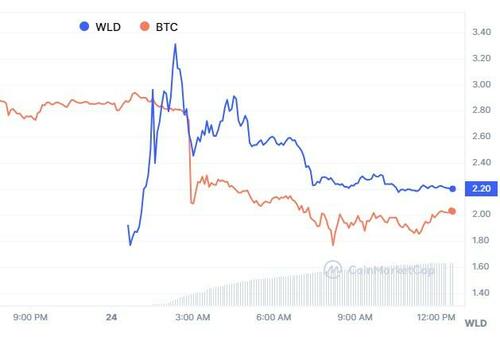 Source: Bloomberg
Gold extended its recent trend lower with two selling-legs today...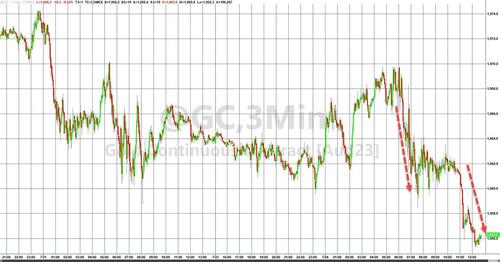 But oil continued to soar, with WTI topping $79, the highest since April...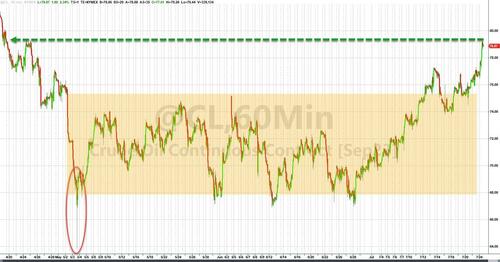 Stocks that beat earnings are being sold... very unusual.
Loading...