---
'Better' Data Sparks Big Bond Bid; Batters Mag-7 Stocks To Trillion-Dollar Tumble
An avalanche of macro data this morning presented a positive blend of updates across growth (better), inflation (lower), and labor markets (looser/worse).
Economic Growth: Real GDP rose 4.9% in 3Q (consensus 4.5%) driven by strong demand across consumer and federal/state government, and inventories. However, a major contribution from inventories could in turn weigh significantly on growth in 4Q

Manufacturing: Orders for Durable and core capital goods also grew by more than expected... thanks to a massive surge in non-defense aircraft orders (so don't expect it to last).

Housing: Pending home sales rose 1.1% month over month in September, above expectations for a decline... but brace for October to be a bloodbath as mortgage rates re-accelerated.

Inflation: Core PCE prices component of the GDP report rose less than expected.

Labor: Initial and continuing jobless claims both increased by more than expected -- a positive for markets which are focused on labor market re-balancing (i.e., could benefit from less wage inflation).
The ECB followed The Fed with a 'pause' (as expected), but for now, the monetary policy transmission route of tightening US financial conditions are NOT reaching the economy...
Source: Bloomberg
All of that sent bond yields flying lower (down 8-11bps across the curve)...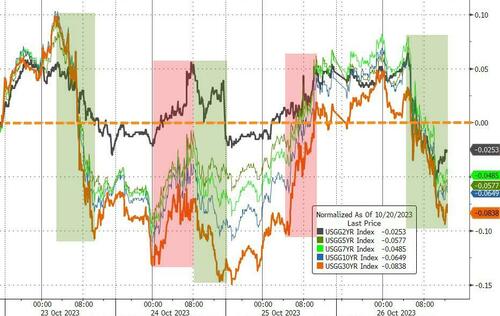 Source: Bloomberg
...along with big-tech - which has pushed the Magnificent 7 stocks to a total market cap loss of around $1 trillion in the last two weeks...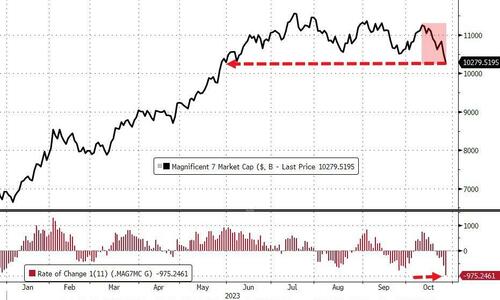 Source: Bloomberg
Also, Nasdaq down, yields down...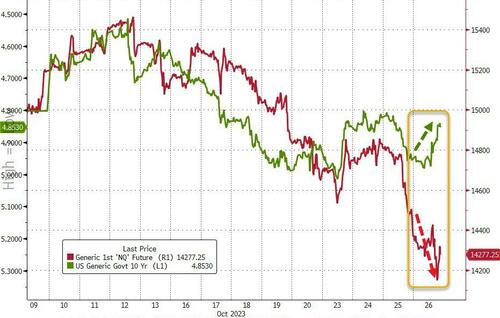 Source: Bloomberg
...haven't seen that much recently.
A volatile day in equity-index land today (just look at the scale of those swings) but Nasdaq was always the biggest loser (thanks to GOOGL - and MSFT!) and Small Caps were the prettiest horse in the glue factory (managing to hold on to modest gains on the day)...
The constant ebb and flow of short-squeeze attempts was there of course...but failed to help today...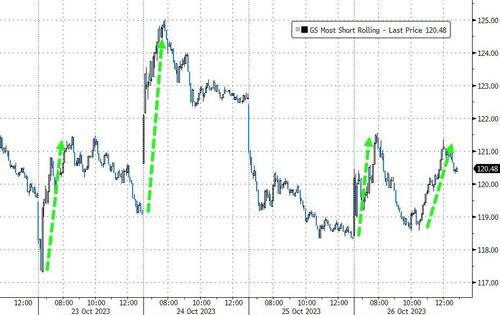 Source: Bloomberg
VIX spiked up to just shy of a 22 handle today.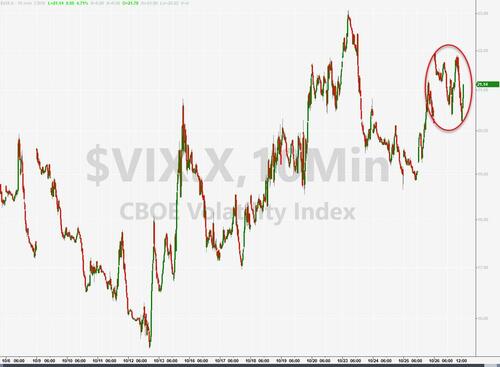 Cyclicals have been dominated by Defensives this month and today saw the performance gap widen...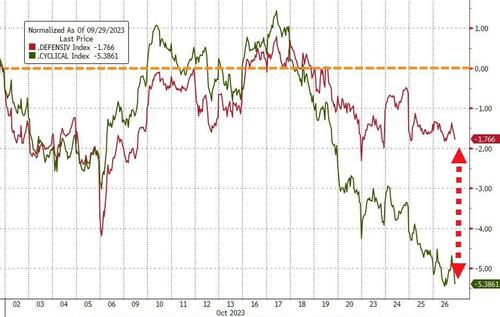 Source: Bloomberg
The Nasdaq Composite joined the rest of the majors below its 200DMA today... (Nasdaq 100 still barely above its 200DMA)...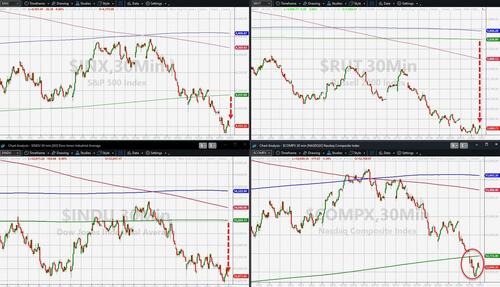 2Y tumbled after weaker than expected core PCE, back near 5.00% at two-week lows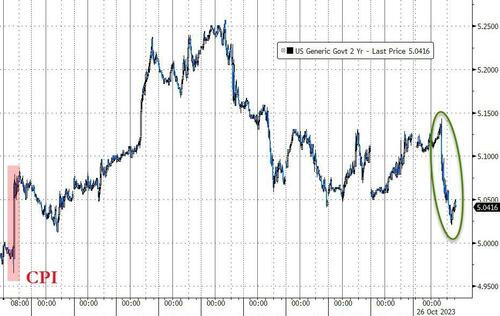 Source: Bloomberg
30Y broke below 5.00%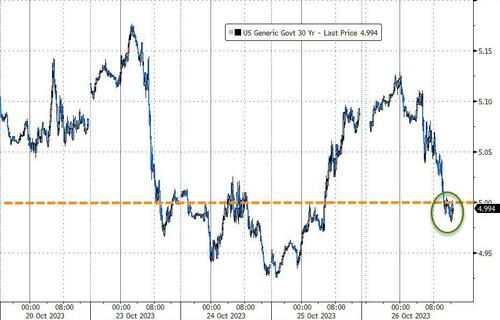 Source: Bloomberg
The yield curve (2s30s) un-inverted again intraday (twice), but was unable to hold it...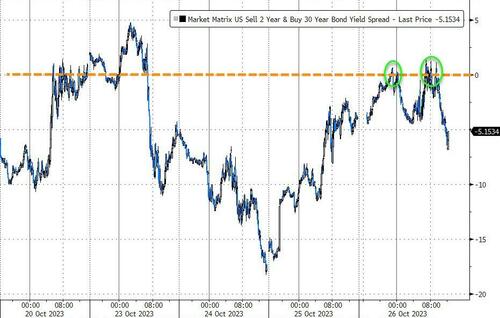 Source: Bloomberg
Gold was flat on the day, having tested above $2000 (futs) overnight...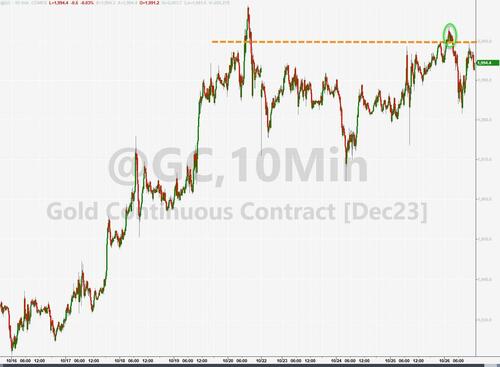 Oil dumped back yesterday's gains today with WTI testing down to a $82 handle (and still holding just above pre-Israel-attack levels...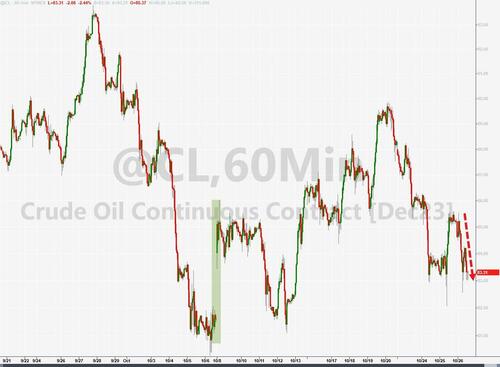 Finally, is the AI exuberance about to be annihilated?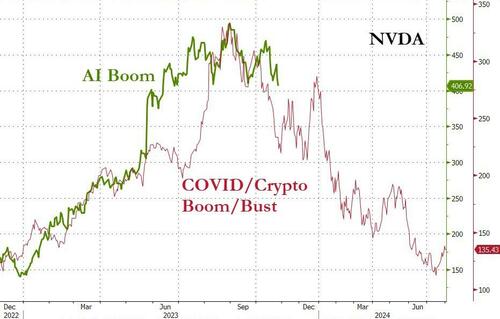 Source: Bloomberg
As goes NVDA, so goes the entire world?
Loading...