---
BlackRock Faces Leftist Backlash As It Votes For Fewer ESG Proposals
Having already been hit by backlash from red-state officials over its embrace of the environmental, social and governance (ESG) agenda, BlackRock is now under criticism from Democratic officials alarmed that the giant asset manager has decreased its votes in favor of ESG shareholder proposals. 
Last week, the Financial Times reported that BlackRock voted for only 26 ESG proposals in the 12-month period ending in June -- or 7% of the total opportunities. That marks the continuation of a steep decline that's seen BlackRock's percent of "yes" votes on such proposals plummet from 47% in 2021. 
That trend has angered leftists, including New York City Comptroller Brad Lander. In a textbook example of projection, Lander tells FT that BlackRock has caved to a "misinformed and shortsighted war against ESG at the behest of special interests."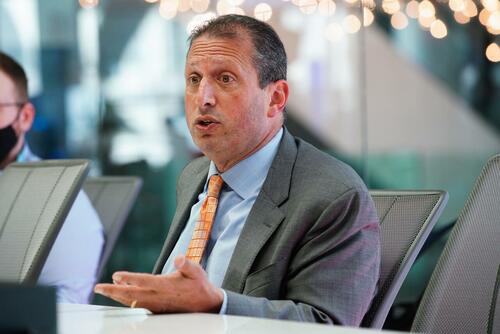 "BlackRock has a responsibility to use its votes to send a clear and consistent message regarding the need to manage climate-related and human-capital related risks," said Lander, who oversees $250 billion in pension assets. 
BlackRock's declining percentage of "yes" votes comes as the quantity of ESG proposals has surged thanks to new SEC rules that make it easier for shareholders to get them on the proxy ballots. On Wednesday, BlackRock said it's voting "no" more often "because so many shareholder proposals were overreaching, lacking economic merit, or simply redundant." 
Illinois State Treasurer Michael Frerichs is watching with unease, telling FT, "We understand that there are years where there are lower-quality proposals, but if this becomes a trend over multiple years, then we'll be concerned." State Street's frequency of backing ESG measures has also declined, but not as sharply as BlackRock's. 
BlackRock has faced intense criticism from Republican government officials who accuse the firm of violating its fiduciary duty by putting the ESG agenda ahead of investment returns.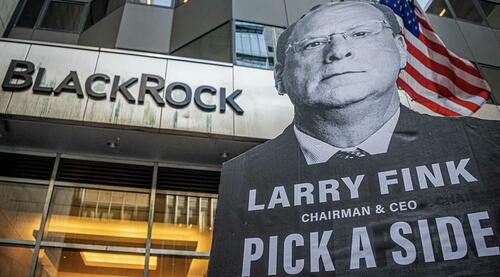 In June, BlackRock CEO Larry Fink said that, while the $9.4 trillion asset manager hasn't changed its thinking about ESG, he himself has stopped using that term. "I don't use the word ESG any more, because it's been entirely weaponized ... by the far left and weaponized by the far right," Fink said at the Aspen Ideas Festival.
BlackRock has rolled out a program called "Voting Choice" that lets investors decide how their shares should be voted. The program started with large institutional investors and the firm is now conducting a pilot of the concept with retail investors in UK pooled funds. Some observers say the program is a ruse that will do little to decrease BlackRock's power over shareholder vote outcomes. 
The alternating backlash against BlackRock from right and left echoes the experiences of woke businesses like Bud Light and Target that reach too far left, cause an uproar on the right, modify their approach, only to faced scorn from the left for "caving" to the unenlightened.  
Of course, unlike Bud Light and Target, BlackRock and other money management titans wield enormous direct power on other public corporations and therefore society as a whole. Between the three of them, BlackRock, Vanguard and State Street typically between 15 and 20% of the outstanding shares of S&P 500 companies. 
Loading...