---
Bond Bloodbath Trounces Tech; Batters Bitcoin, Banks, & Bullion
A central bank smorgasbord started the day off with a bang of confusing cross-currents (SNB/BOE unch; Riksbank/Norges hiked and hawkisher; and Turkey hiked in line) - all sending the dollar higher further. Domestically, just as much confusion: a hot labor market (claims plunging), and inflation fears rising (Philly Fed prices paid), along with housing getting hammered (existing home sales slump).
But it was still The Fed that was on everyone's mind, and the market's expectations for rate-cuts next year are quickly be reduced from over 6 rates cuts implied in July to around 3 cuts in 2024 now...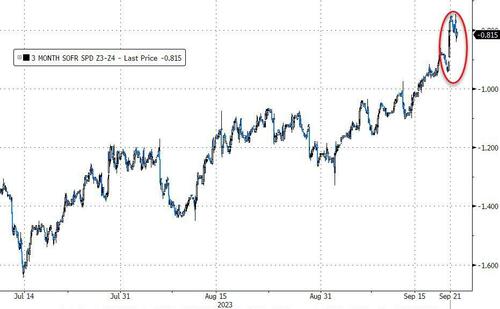 Source: Bloomberg
We suspect it may need to go lower than that (fewer cuts still).
Treasuries were mixed (basically some giveback to yesterday's moves with the short-end outperforming - 2Y -3bps, 30Y +11bps), but combining the two days, all yields are still significantly higher...
Source: Bloomberg
...leaving the yield curve (2s30s) steeper (less inverted)...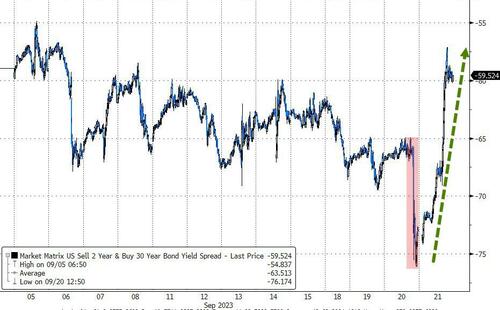 Source: Bloomberg
For context:
2Y yields hit their highest since July 2006

5Y yields highest since Aug 2007

10Y highest since Nov 2007

30Y highest since April 2011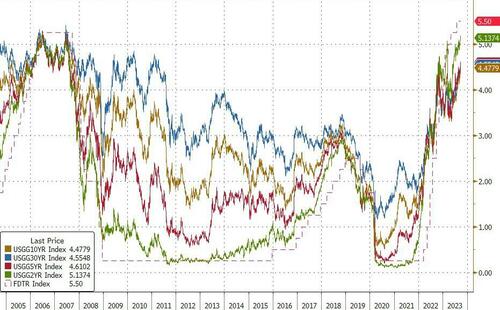 Source: Bloomberg
All of which weighed on stonks with the longest-duration (tech) hit hardest. Nasdaq is down over 3% post-FOMC. The Dow was the least ugly horse in the glue factory and is down almost 2% post-Powell...
As we detailed earlier, the key level to watch is the medium-term momentum threshold of 4353, below which the CTA community will start to flip negative and selling will accelerate...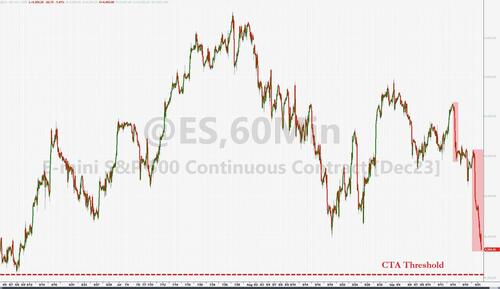 The S&P is back at 3-month lows (and we note that Small Caps are up just 1% year-to-date).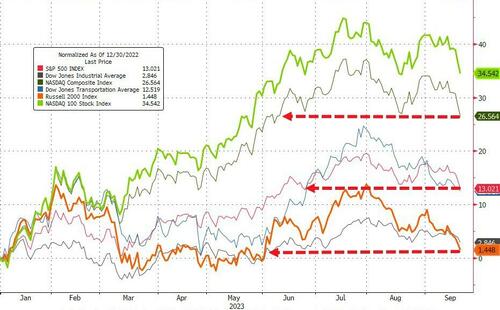 All the majors are back below their 100DMAs with Small Caps back below their 200DMA...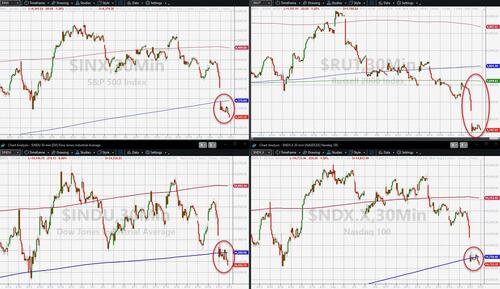 And VIX broke back above 17...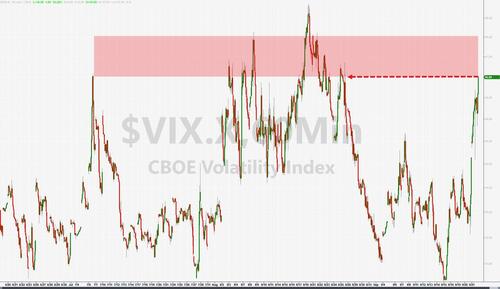 Banks broke down to initial SVB-puke lows...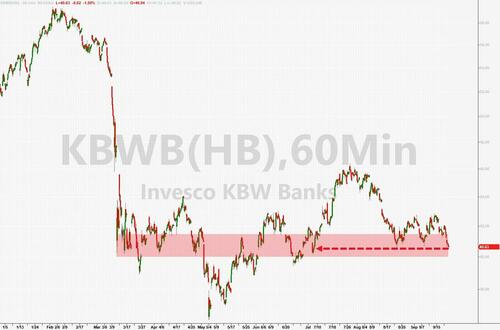 The dollar extended gains intraday to its highest since March 2023 before giving some back...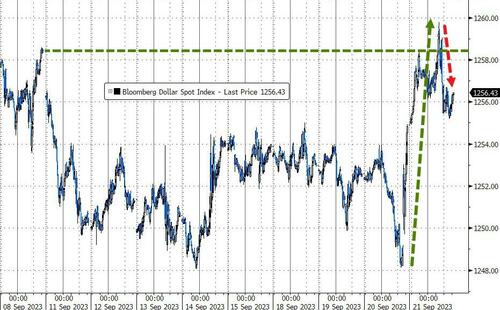 Source: Bloomberg
Bitcoin broke back below $27,000 as stocks started to sink...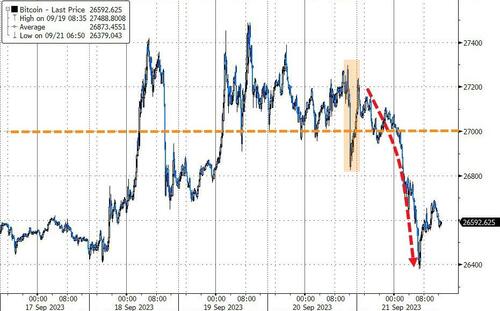 Source: Bloomberg
Despite plenty of intraday vol, oil prices ended around unch with WTI sliding back below $90 from its midday bounce highs...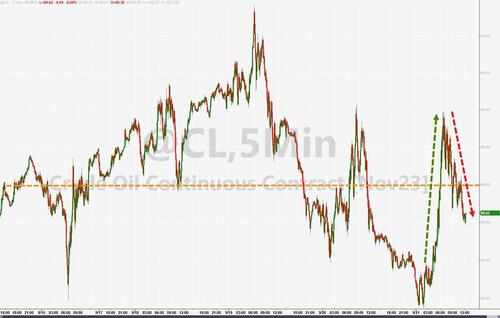 Gold chopped around but ended notably lower (despite heavy call demand)...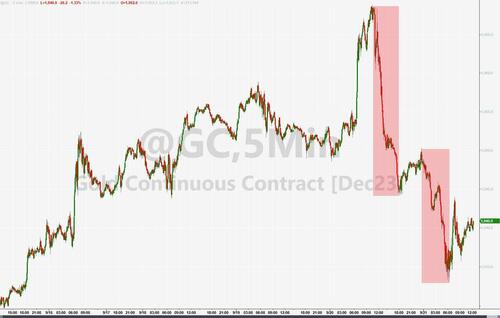 Finally, NVDA losing the battle?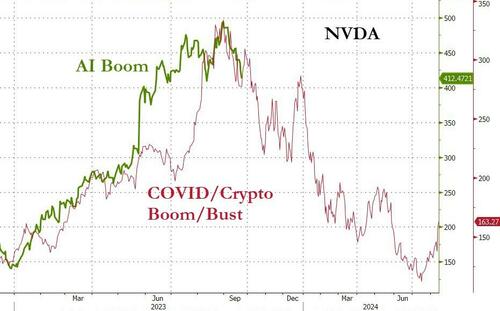 Source: Bloomberg
A new cycle high for real rates... and S&P valuations starting to crack...
Source: Bloomberg
Can The Fed stand pat if the S&P loses 5 turns of fwd P/E? Do you feel lucky?
Loading...