---
Chicago News Crew Robbed At Gunpoint While Reporting On String Of Robberies
Today in "too sad to be ironic" news, a Chicago television news crew doing a report on a string of robberies this week wound up getting robbed at gun point themselves by three armed men wearing ski masks. 
A reporter and photographer for spanish-language station Univision Chicago were filming around 5AM in Chicago's West Town neighborhood, AP/ABC reported, when three masked men held them at gunpoint and robbed them of their television cameras "and other items". 
Luis Godinez, vice president of news at Univision Chicago, commented: "They were approached with guns and robbed. Mainly it was personal items, and they took a camera."'
"They're OK, and we're working on it together as a team," he said of his crew.
The story was specifically on robberies in the West Town community where the robbery took place. The spot was supposed to run on the morning news but footage that was shot was "in the stolen camera" and, as a result, the report never made it to air.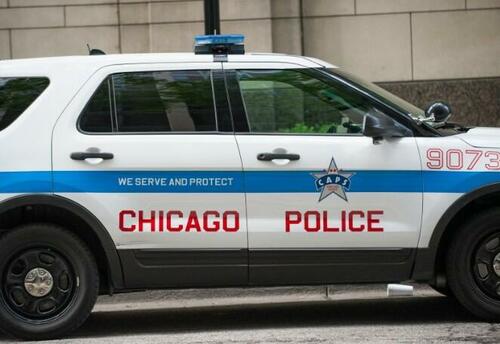 ABC/AP reported that the victims were a 28-year-old man and 42-year-old man and that the armed robbers fled in the vehicles they showed up to the scene in: a gray sedan and black SUV.
"The offenders then took the victims' belongings before returning to the vehicles and fleeing," a police spokesperson told the Washington Post. 
Astonishingly, this is now the second robbery this month involving a television news crew after a WLS-TV photographer was robbed and assaulted earlier this month while preparing to cover a story on Chicago's West Side. 
The corresponding union for the reporters, the National Association of Broadcast Employees and Technicians Local 41, has now issued a warning about growing safety threats to those in the field covering the news. 
The union's president said: "Our news photographers and reporters provide a very important public service in keeping our community informed. We are committed to making sure that their safety comes first." 
Loading...