---
Citadel's Summer Interns Are Making $120 Per Hour
Some Wall Street interns are absolutely crushing it this summer, in some cases making as much as $120 per hour while the senior staff head out to the Hamptons to booze and schmooze in the sun, Bloomberg reported this week. 
The pay comes as firms look to lure in younger talent, with Bloomberg noting that U.S. median intern pay was up 19% at 16 firms where compensation data was analyzed. Prop firms and hedge funds saw even larger increases, with hourly pay up 29% year over year to $111/hour, or $4,400 gross for a 40 hour work week.
Nowhere is the change more evident than at Citadel and Citadel Securities, where intern pay rose 25% to $120 per hour this year, amounting to about $19,200 per month before taxes. As a result, Ken Griffin's juggernaut received more than 69,000 applications for their 2023 internship program. 
This marked a 65% increase, year over year, in intern applications.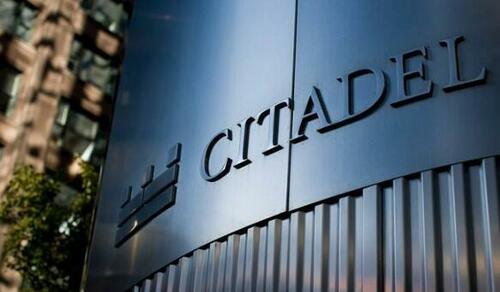 For comparison, interns at Citi make $50 per hour and, at Barclay's, they make $110,000 per year. Bank of America pays its interns $41 per hour and summer interns get $46 per hour. Investment banking interns at B of A also make $110,000. 
Mei Zhou, global head of programmatic recruiting at Barclay's, told Bloomberg that demand remains robust: "Despite recent market conditions, appetite for banking opportunities at Barclays remains strong. This is a sign, in our view, that students are prioritizing long-term opportunities and stability."
Citadel head of campus recruiting, Matt Mitro, said: "As students have become more informed about career choices in general – and the unique opportunities our internships provide for learning, growth, and impact – they have determined that Citadel and Citadel Securities are the best places to start a career at the intersection of tech and finance."
The pay boost not only lures in new talent, but also helps cushion the blow of new return-to-office policies that are becoming the standard in the industry once again.
The bump in intern pay comes at the same time larger banks are cutting staff and bonuses, as we have been reporting over the last 12-18 months. 
Loading...