---
Companies With Good ESG Scores Pollute Just As Much As Those With Low Ones, New Analysis Finds
As if there wasn't exhaustive enough evidence that "ESG" is nothing but a scam, the Financial Times was out this week with a piece detailing how many companies with good ESG scores pollute just as much as their lower-rated rivals.
Don't say we didn't warn you; we have been writing about the ESG con for years now, which along with other "sustainable" investments continues to see hundreds of billions of dollars in inflows from investors. 
The FT added to our skepticism by revealing this week that Scientific Beta, an index provider and consultancy, found that companies rated highly on ESG metrics - and even just the 'Environmental' variable alone - often pollute just as much as other companies. 
Researchers look at ESG scores from Moody's, MSCI and Refinitiv when performing the analysis. They found that when the 'E' component was singled out, it led to a "substantial deterioration in green performance".
Felix Goltz, research director at Scientific Beta told the Financial Times: "ESG ratings have little to no relation to carbon intensity, even when considering only the environmental pillar of these ratings. It doesn't seem that people have actually looked at [the correlations]. They are surprisingly low."
He added: "The carbon intensity reduction of green [ie low carbon intensity] portfolios can be effectively cancelled out by adding ESG objectives."
"On average, social and governance scores more than completely reversed the carbon reduction objective," he continued. "It can very well be that a high-emitting firm is very good at governance or employee satisfaction. There is no strong relationship between employee satisfaction or any of these things and carbon intensity."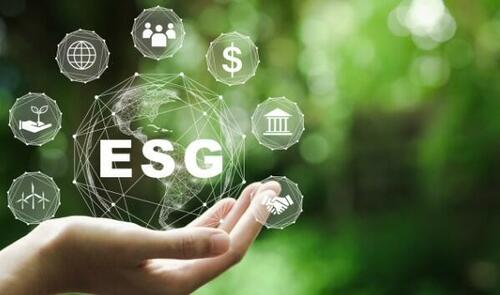 "Even the environmental pillar is pretty unrelated to carbon emissions," he said. 
Vice-president for ESG outreach and research at Moody's, Keeran Beeharee, added: "[There is a] perception that ESG assessments do something that they do not. ESG assessments are an aggregate product, their nature is that they are looking at a range of material factors, so drawing a correlation to one factor is always going to be difficult."

"In 2015-16, post the SDGs [UN sustainable development goals] and COP21 [Paris Agreement], when people began to really focus on the issue of climate, they quickly realised that an ESG assessment is not going to be much use there and that they need the right tool for the right task. There are now more targeted tools available that look at just carbon intensity, for example," he added.
MSCI ESG Research told the Financial Times its ratings "are fundamentally designed to measure a company's resilience to financially material environmental, societal and governance risks. They are not designed to measure a company's impact on climate change."
Refinitiv told FT that "while very small, the correlation found in this study isn't surprising, especially in developed markets, where many large organisations — with focused sustainability strategies, underpinned by strong governance, higher awareness of their societal impact and robust disclosure — will perform well based on ESG scores, in spite of the fact that many will also overweight on carbon".
Global director of sustainability research for Morningstar Hortense Bioy concluded: "Investors need to be aware of all the trade-offs. It is not simple. In this case, investors need to think carefully about which aspects of sustainability they would like to prioritize when building portfolios: carbon reduction or a high ESG rating."
Loading...