---
Ferrari Embraces Crypto: Accepting Bitcoin For Supercars
The cryptocurrency ecosystem continues to mature, and industry growth is fueled by increased utility and accessibility. In recent years, merchants have embraced digital currency payments as once-wary consumers open up their crypto wallets, paying for anything from staple items at supermarkets to restaurant dinners. Even Elon Musk's Tesla Motors accepts Dogecoin for certain products sold on the automaker's website. 
Merchants are becoming more receptive to their customer's needs and expectations and growing demand for digital currency payments. The latest is the automaker Ferrari, which has started to accept crypto payments for luxury supercars in the US and will extend digital payments to Europe, according to Reuters. 
Ferrari's decision to accept crypto indicates the company's views on infrastructure, security, and regulatory framework around digital payments are enough to begin receiving Bitcoin from wealthy customers. 
Ferrari's Chief Marketing and Commercial Officer Enrico Galliera said the decision to begin offering digital payment solutions came in response to dealers with wealthy clients who had built crypto fortunes. 
"Some are young investors who have built their fortunes around cryptocurrencies," Galliera said, adding, "Some others are more traditional investors, who want to diversify their portfolios."
Galliera did not reveal how many supercars the Italian luxury sports car manufacturer plans to sell via a crypto transaction. In the first half of this year, the automaker shipped 1,800 cars to the Americas. He noted the company's order book was "fully booked well into 2025". Still, he wanted to explore alternate forms of payment: "This will help us connect to people who are not necessarily our clients but might afford a Ferrari."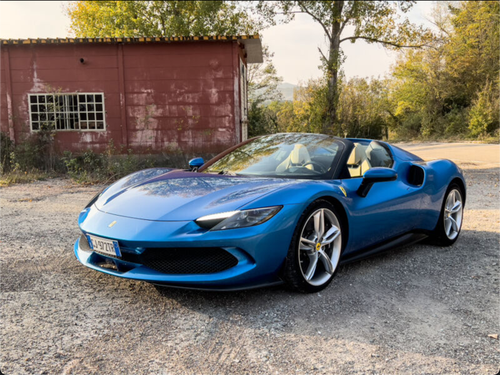 Reuters said, "Ferrari has turned to one of the biggest cryptocurrency payment processors, BitPay, for the initial phase in the US, and will allow transactions in bitcoin, ether and USDC, one of the largest so-called stablecoins." 
"Prices will not change, no fees, no surcharges if you pay through cryptocurrencies," Galliera said.
To protect Ferrari from volatility in crypto markets, Bitpay will immediately turn Bitcoin into traditional currency.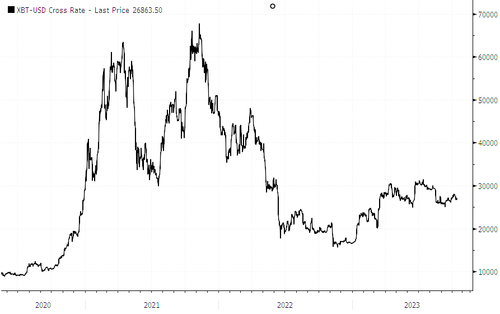 "This was one of our main goals: avoiding, both our dealers and us, to directly handle cryptocurrencies and being shielded from their wide fluctuations," Galliera said.
Even though Ferrari's order book is full through 2025, a global luxury slowdown has spread worldwide as recession risks are elevated in 2024. Perhaps Ferrari's push into crypto is a move to stoke new demand as it sees trouble ahead. 
Loading...