---
Freight Train Derails Outside Of Philadelphia, Prompting Level Two Hazmat Response
President Biden's social media team of more than 70 staffers was not following news flow this morning when they tweeted from the president's Twitter account, "My Administration is committed to constructing a 21st-century rail system." That's because multiple train cars derailed in Montgomery County, Pennsylvania, hours earlier, prompting a Level 2 hazmat response that forced an evacuation of a residential community near the tracks. 
Fool, a train just derailed in Montgomery County with toxic stuff spewing all over.

Hazmat Level Two.

ON YOUR WATCH.

Have SOME self awareness.

— Joey Mannarino (@JoeyMannarinoUS) July 17, 2023
Around 0450 ET, emergency crews responded to a 40-car CSX freight train that derailed in the Whitemarsh Township's Plymouth Meeting section near Flourtown Road, Joshua Road and Stenton Avenue.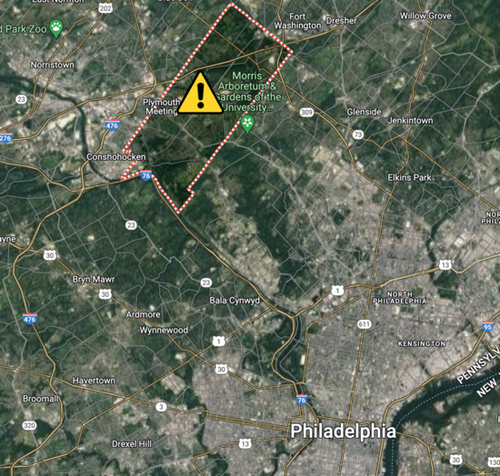 FOX 29 News Philadelphia reported, "Multiple train cars believed to be carrying hazardous materials derailed in the area, prompting a Level 2 hazmat response." Hours later, officials said the material leaking from train cars was silicone pellets and posed no threat to the local community. The evacuation order has since been lifted.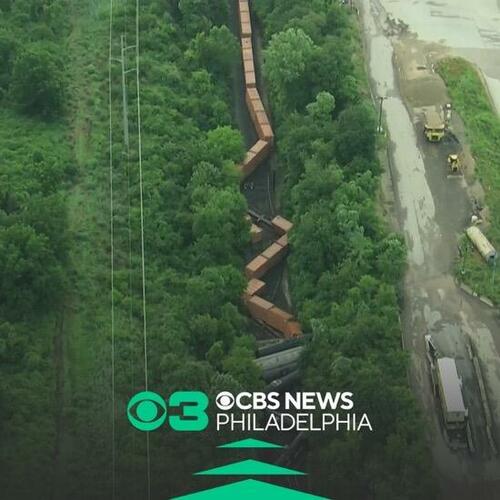 CSX tweeted this statement about the incident:
"At approximately 4:50 a.m. ET today, a CSX train carrying 40 cars derailed around 16 cars on Norfolk Southern tracks near the intersection of Joshua and Flourtown Road in Whitemarsh, PA. While preliminary reports indicate that one car transporting hazardous material was involved in the incident, there is no indication of any leaks or spills of hazardous materials and there are no injuries to the crew of the train. The local fire department responded and declared an evacuation of just over a dozen homes out of an abundance of caution."
Pennsylvania Gov. Josh Shapiro responded to the derailment on Twitter: 
"My team and I are monitoring the train derailment in Whitemarsh Twp and assisting local first responders. Thank you to the residents taking precautions at the direction of local authorities. I urge you to continue following their instruction."
The Biden administration's social media team needed better timing on their tweet this morning about building the next generation of rail systems while existing infrastructure crumbles. 
Meanwhile, we still remember the East Palestine train disaster in Ohio, even though it seems like both the Biden administration and corporate media have quietly swept the story under the rug, particularly as we approach the 2024 presidential election cycle. Earlier this month, Ohio Gov. Mike DeWine asked President Biden to declare a major disaster declaration. 
Loading...