---
G77 Nations, China, Push Back On U.S. "Loss And Damage" Climate Fund In Days Leading Up To UN Summit
As was the case in primary school with bringing in presents, make sure you bring enough for the rest of the class, otherwise people get ornery...
This age old rule looks like it could be rearing its head in the days leading up to the UN COP 28 climate summit, set to take place in the United Arab Emirates in about six weeks. 
At the prior UN COP 27, which took place in Egypt last year, the U.S. pushed an idea for a new World Bank "loss and damage" climate slush fund to help poor countries with climate change. But the G77 nations plus China, including many developing countries, are pushing back on the idea, according to a new report from the Financial Times. 
The goal was to arrange how the fund would operate and where the money would come from for the "particularly vulnerable" nations who would have access to it prior to the upcoming summit in UAE.
But as FT notes, Pedro Luis Pedroso Cuesta, the Cuban chair of the G77 plus China group, has said that talks about these details were instead "deadlocked" over issues of - you guessed it - where the money is going and the governance of the fund.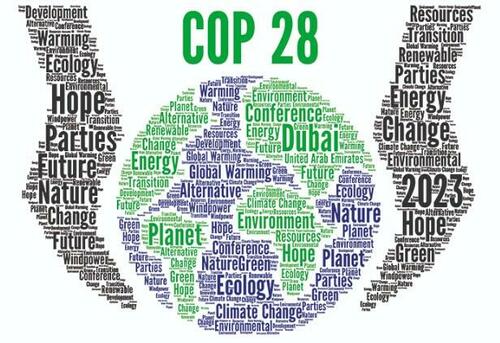 The U.S.'s proposal for the fund to be governed by the World Bank has been rejected by the G77 after "extensive" discussions, the report says. Cuesta has said that the nations seek to have the fund managed elsewhere, but that the U.S. wasn't open to such arrangements. 
Cuesta said: "We have been confronted with an elephant in the room, and that elephant is the US. We have been faced with a very closed position that it is [the World Bank] or nothing."
Christina Chan, a senior adviser to US climate envoy John Kerry, responded: "We have been working diligently at every turn to address concerns, problem-solve, and find landing zones." She said the U.S. has been "clear and consistent" in their messaging on the need for the fund. 
Cuesta contends that the World Bank, known for lending to less affluent nations, lacks a "climate culture" and often delays decision-making, hindering quick responses to climate emergencies like Pakistan's recent severe flooding.
The G77 coalition voiced concerns about the World Bank's legal framework potentially limiting the fund's ability to accept diverse funding sources like philanthropic donations or to access capital markets.
With just days left before the UN COP 28 summit, the World Bank insists that combating climate change is integral to its mission and vows to collaborate on structuring the fund.
Loading...