---
Kim Kardashian Pitches New PE Venture To "Overflow Room Filled To Capacity" At Berlin Conference
Among those shuffling pitch decks around the world looking to raise capital is none other than celebutant Kim Kardashian. She has been touting the details of her debut private equity fund to a "sea of investors", according to a new Bloomberg report out this week.
The former reality TV star was in Berlin at the SuperReturn conference this week, pitching her fund which has partnered with with Carlyle Group Inc. veteran Jay Sammons, the report says.
She hosted the "most popular panel" at the conference, the report says, with an overflow room filled to capacity with hapless finance incels hoping to catch a glimpse interested parties looking for new creative ways to effectively deploy capital. 
She charmed the crowd with her enticing strategies, stating: "I am most looking forward to my relationships with the founders. I'm really fascinated to hear their back stories. I'm a storyteller and I'm so excited just to have the opportunity to help them win."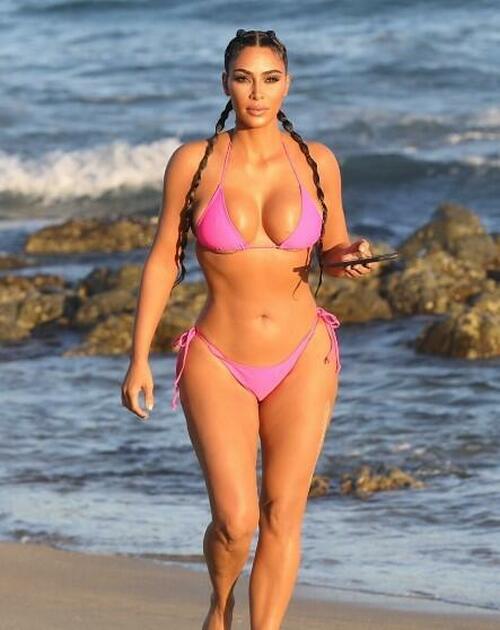 We're deeply moved by such genuine sentiments. 
Her firm, Skky Partners, is going to focus on consumer brands -- where the entrepreneur has had success personally -- and will look to leverage Kardashian's popularity on social media to help other ventures get off the ground. 
Most finance related questions on the panel were directed toward Sammons, the report says. Kardashian, meanwhile, "was asked about her career as an influencer and whether she drives her children to school", Bloomberg wryly writes. 
Her firm is looking for 10 to 12 investments, requiring $100 to $500 million each. Skky is asking for a $10 million minimum from its limited partners, with a hurdle rate of 8% compounded annually, described as "the minimum return Skky needs before earning carried interest".
Loading...