---
Manhattan Rental Market 'Peaks' As Affordability Wanes
Demand for apartments across Manhattan slowed in August, a month typically marked by a surge ahead of the back-to-school season. This indicates that record-high rents have likely pushed potential renters to the sidelines. More broadly, this supports the latest inflation trends that show easing shelter costs. 
Last month, the median rent in Manhattan was signed around $4,400, or unchanged from the record set in July, according to Bloomberg, citing new data from Miller Samuel Inc. and brokerage Douglas Elliman Real Estate. The plateau in rent prices indicates consumers are balking at prices that have jumped 7.3% from a year ago and 35% from August 2021.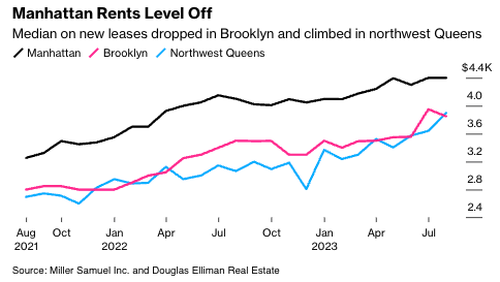 According to Jonathan Miller, president of Miller Samuel, August is usually one of the hottest months of the year as renters flock to the borough before the fall semester. However, last month, activity was underwhelming and slower than in May and June. He said new leases plunged 14% from a year ago to 5,025. 
"We're still at or very near all-time highs, but we're continuing to see new leasing activity fall, and that's an indicator that the market is topping out," Miller said.
If Miller is correct, then the topping of rent prices in Manhattan would line up with broader shelter trends that have also eased.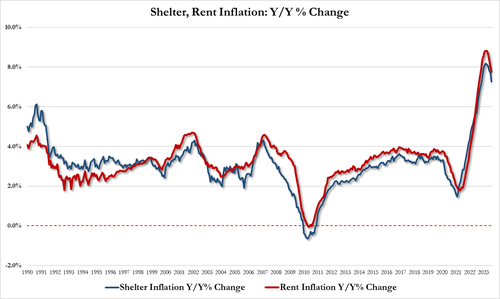 Recall that we told readers in April: "Shelter has topped out." 
But shelter has topped out:
- MoM Shelter rose just 0.66% in March, down from 0.79% in Feb and the lowest since November 22
- MoM Rent rose just 0.45% in March, down from 0.71% in Feb and the low4est since March 22 https://t.co/M7npCURsOw pic.twitter.com/0EcAeLP9kO

— zerohedge (@zerohedge) April 12, 2023
Miller said the number of available apartments declined from July, suggesting some renters renewed leases rather than going out and finding an entirely new place. Data showed competition and bidding wars on apartments have slowed. He added that only "11% of leases were signed after bidding wars, compared with 19% a year earlier." 
He also expects landlords to lower rent prices this fall as demand subsides. Still, he doesn't expect significant declines: "No one is expecting a rent correction unless we have some severe economic event." 
High rent prices in the borough have deterred many young TikTok influencers who aspired to nothing else in life but to make short videos about their lives.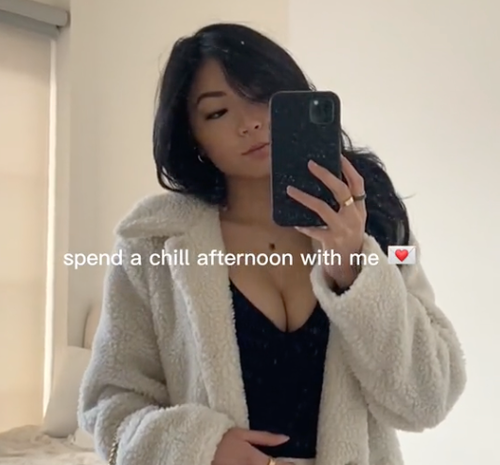 The solution for some has been finding roommates.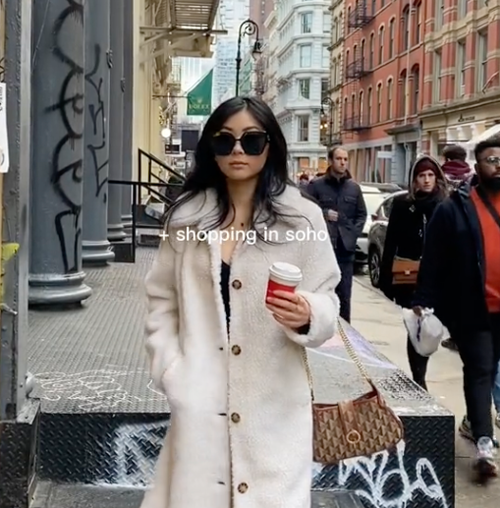 Miller was correct last month when he warned that the rental affordability breaking point is quickly approaching. 
Loading...