---
Migrant-Smuggling "Influencers" Use TikTok To Advertise
Migrant smugglers -- known as "coyotes" -- are advertising their illegal transportation services into the US through the southern border via the Chinese-owned social media platform TikTok, according to USA Today.
The outlet found dozens of suspected coyotes using popular TikTok hashtags such as "sueno americano" ("American dream"). One coyote, who advertises on TikTok, spoke with the media outlet about how he "facilitates travel for migrants across the border in exchange for money."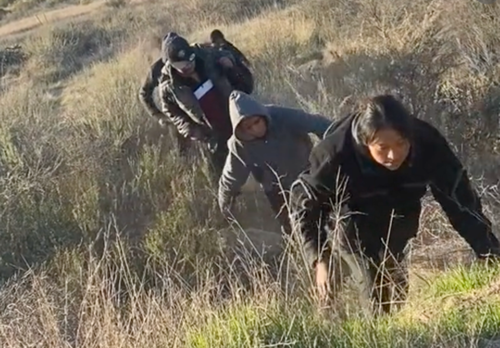 Another coyote influencer told The New York Post he charges around $10,500 to transport a Mexican national into the US. Prices vary on what country the migrant is from. 
The proliferation of social media advertising by coyotes is so rampant that the United Nations International Organization for Migration warned about this dangerous trend.  
"The TikTok platform is used to promote the 'services' offered by human traffickers through short videos. These videos showcase successful cases of irregular border crossings and captivating images aimed at capturing the attention of individuals seeking to migrate irregularly with the assistance of a third party." 
In a statement to USA Today, the US Department of Homeland Security also warned that social media is "creating an environment ripe for the manipulation of information regarding migration policies at the border" and has increased visibility for migrants to use illegal crossing services. 
It's estimated that smugglers, many of which are part of drug cartels, collectively make $13 billion per year. TikTok and YouTube responded to NewsNation about videos advertising illegal border crossing services and said they're working to combat the issue. 
President Biden's border disastrous open border policies have allowed human traffickers and cartels to capitalize on the chaos. 
Meanwhile, talks on Capitol Hill this year have been dominated by both Republicans and Democrats that TikTok is one of the gravest national security threats. 
Loading...