---
NYC Speed Cameras Have Issued 4.5 Million Tickets Totaling "Hundreds Of Millions" This Year
In the first 9 months of New York City's school zone speed cameras, almost 4.5 million tickets have already been issued with fines totaling an astonishing "hundreds of millions of dollars". 
The speed cameras in New York City now monitor and issue citations continuously, operating 24/7 throughout the year, after a considerable enlargement of the program in August 2022, according to SILive.com.
This expansion marks a significant shift from the previous restriction that limited speed camera operation to weekdays between 6 a.m. and 10 p.m.
While there is a legislative limit of 750 school zones where cameras can be placed, the actual number of cameras exceeds this figure due to the allowance of multiple cameras within these zones, resulting in approximately 2,000 cameras deployed across all five boroughs.
The report, analyzing data from the city's Open Data page, notes that New York City's speed cameras, restricted to within a quarter-mile of schools, have levied $50 fines on drivers going over the speed limit by 10 mph or more.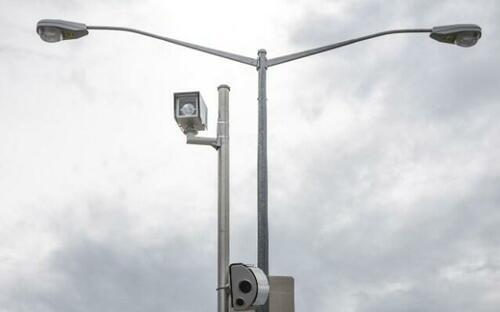 From January 1 to September 26, 2023, these cameras recorded 4,458,783 violations, amounting to approximately $222.9 million in fines. Averaging 16,575 violations daily or 12 per minute over 269 days, Queens saw the highest number of fines, while Staten Island recorded the fewest.
This intensive ticketing has prompted criticisms of the city's reliance on cameras as a revenue source rather than a means to enhance public safety, especially among Staten Islanders.
The Department of Transportation (DOT) disclosed in August that there was an average reduction of 30% in speed camera citations within the initial year following the implementation of round-the-clock enforcement, accompanied by a 25% decrease in traffic-related deaths during the periods covered by the extended enforcement hours.
DOT Commissioner Ydanis Rodriguez commented: "One year ago we launched 24/7 speed camera enforcement, and the results are in: the program has reduced speeding, decreased the number of injuries, and made our streets safer. Speeding happens most often on nights and weekends, and expanded enforcement has been a highly effective tool to keep New Yorkers safe."
Here are the total sums of fines issued, from SILive:
- STATEN ISLAND
  - Violations issued: 312,083
  - Total fines: $15,604,150
- BROOKLYN
  - Violations issued: 1,400,365
  - Total fines: $70,018,250
- MANHATTAN
  - Violations issued: 330,683
  - Total fines: $16,534,150
- QUEENS
  - Violations issued: 1,739,351
  - Total fines: $86,967,550
- THE BRONX
  - Violations issued: 676,301
  - Total fines: $33,815,050
Loading...