---
Seattle Amazon Workers Plan Walkout To Protest Returning To Office, Layoffs
Amazon workers are planning on protesting layoffs and requirements to return to the office (also referred to as simply "normal occurrences while participating in the workforce") by walking out of the company's Seattle headquarters next week. 
Because that's a great way to not land yourself on the layoff list...complain about working and then walk out of your job.
Oh, and we almost forgot, they are also (of course) protesting "the company's environmental impact", according to ABC. The walkout is being planned for May 31, which will be one week after Amazon's annual meeting, the report says.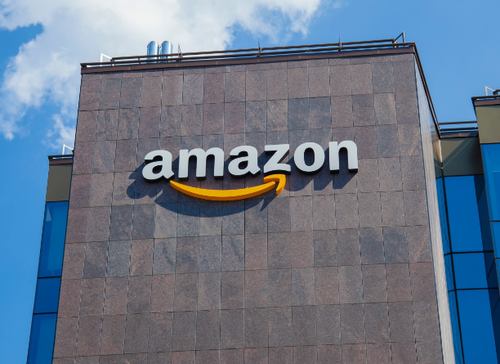 The protest is also reportedly "contingent on at least 1,000 Amazon employees from the company's Seattle headquarters agreeing to participate". We'll eagerly await to see whether or not enough brain-dead Amazon employees decide to help meet quorum, putting their job on the line for what we're sure will ultimately turn out to be a meaningless protest. 
Amazon took the decision in stride, at least publicly. "We respect our employees' rights to express their opinions," they said in a statement. Meanwhile Drew Herdener, senior vice president for communications at Amazon, claims there's been "a good energy" on the company's Seattle campus since people started returning to the office. 
As we have noted, Amazon, like many other U.S. companies, is in the midst of a string of layoffs, cutting 27,000 jobs since November. As ABC notes, layoffs have occurred broadly, in numerous divisions, including advertising, human resources, gaming, stores, devices and Amazon Web Services. 
The report concludes that "more than 20,000 workers signed a petition" to reconsider requiring returning to the office and says that "some employees" are complaining about the company's inaction on addressing climate change. 
We're sure the news has Jeff Bezos very bothered...
Loading...