---
Tesla Cuts Price Of Model S Plaid By 19% In China
Tesla is once again cutting prices in China, this time to its Model S Plaid. The automaker said on its Weibo account overnight that it is cutting the price of the Model S Plaid to 828,900 yuan from 1.03m yuan, a cut of about 19%. 
Tesla is also cutting the price of its Model S to 698,900 yuan from 808,900 yuan, its Model X to 738,900 yuan from 898,900 yuan and its Model X Plaid to 838,900 yuan from 1.06m yuan, Bloomberg News reported this morning.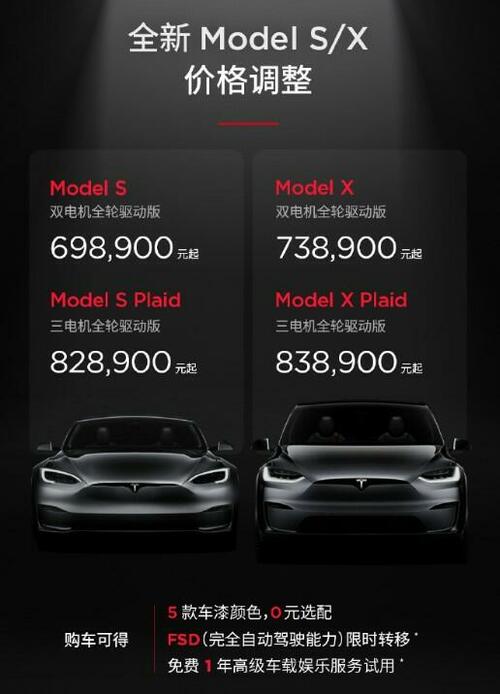 These cuts follow additional price cuts in China that took place only about two weeks ago. Recall we reported on August 16 that Tesla's Model S price was being cut 6.7% to 754,900 yuan ($103,477) from 808,900 yuan prior and the company's Model X was priced 6.9% lower at 836,900 yuan, down from 898,900, according to Reuters. 
Competitor BYD, listed in Shenzhen, erased gains of 2% after the news broke.
Earlier in August, news broke that Tesla was adding new, lower-range iterations of its Model S and Model X that would be priced $10,000 lower than previous base prices, Yahoo reported. The standard range Model S will start at $78,490 and will offer 320 miles of range and the standard range Model X will now be priced $88,490 and will have a range of 269 miles per charge, the report says. 
Tesla delivered just 19,225 Model S/X vehicles last quarter and the two models have made up a decreasing share of Tesla's total deliveries as the quarters pass by.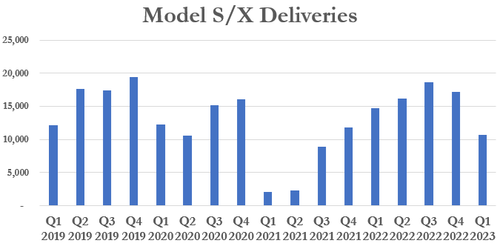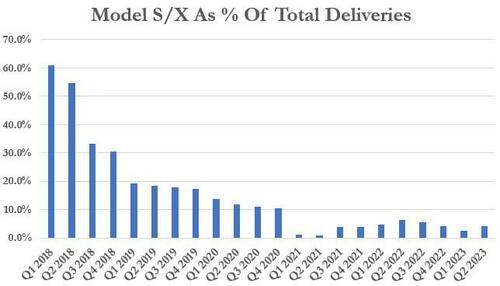 As we noted in mid-August, the price of the Model S is now down about 25% since the beginning of the year. The Model X has seen an even deeper discount, at a 27% price cut, as the company looks to work through its aging inventory while at the same time continuing to catalyze sales in an increasingly saturated market. 
Loading...