---
Tesla Sued For "Pervasive Racial Harassment" Of Black Workers At Its Fremont Factory
Tesla is once again being sued over discrimination, though this time not from one of its former employees.
In keeping with what appears to be an ongoing trend of the government harassing Elon Musk, this week a Federal anti-discrimination agency called The Equal Employment Opportunity Commission filed suit against the company, alleging the "pervasive racial harassment" of Black workers at its Fremont factory. 
The lawsuit alleges "tolerating widespread and ongoing racial harassment of its Black employees and subjecting some workers to retaliation for opposing harassment," according to a report by TechCrunch. 
The federal agency overseeing workplace civil rights has filed a discrimination lawsuit against Tesla, adding to several other suits for racial bias, including one from California's Civil Rights Department in 2022.
Last April, Tesla was ordered to pay $3.2 million to a Black former employee for permitting racial harassment. Tesla disclosed an "open investigation" by the EEOC in its April 2022 financial filing and indicated that efforts to resolve the matter amicably had failed, resulting in the latest lawsuit.
The lawsuit says that black employees endured a "severe or pervasive racial harassment" and "a hostile work environment." It also says they were called "lazy," "smelly" and "always late."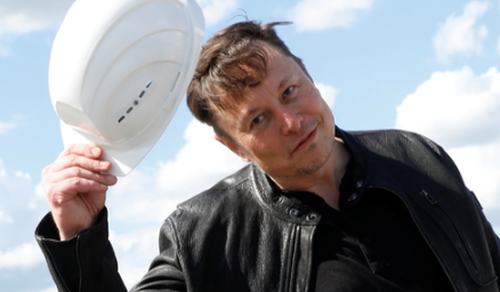 One employee was quoted in the suit as saying: "I saw KKK epithets, a swastika, and the N-Word all over the bathroom. It was so gross and racist I don't want to discuss it. It would say 'kill black people,' 'kill N-Words,' 'hang black people,' 'hang N-Words.'"
The lawsuit alleges: "Supervisors and managers witnessed racially offensive conduct but failed or refused to intercede...Black employees reported the slurs, insults, graffiti and misconduct to Tesla's human resources, employee relations, and managerial personnel . . . Tesla failed and refused to take steps to address the behavior."
One worker alleged retaliation for speaking out about the racism, stating: "After I voiced my unhappiness [about the harassment], I started getting written up for every little thing that was acceptable before like listening to music while working."
Nancy Sienko, the EEOC's San Francisco district office director, commented this week: "When you let a standard slip, you've set a new standard. Determining that prolific racial slurs do not merit serious discipline and failing to correct harassing conduct sends an entirely wrong message to employees. It also violates an employer's legal responsibility to act swiftly and effectively to stop race-based harassment."
The lawsuit alleges that Tesla has breached Title VII of the Civil Rights Act of 1964, as amended in 1991. This legislation mandates employers to rectify illegal racial practices and offer suitable remedies to affected individuals.
We now live in a fascist country. The Biden Administration just opened its fourth investigation into @elonmusk (that we know of) since he purchased this platform and challenged Security State censorship. This is undisguised third world retaliation to muzzle and punish dissent. https://t.co/rMUEXwichh

— Stephen Miller (@StephenM) September 29, 2023
Loading...