---
CEO Talk Of "Shrink" Hits Record On Earnings Calls Amid Nationwide Shoplifting Crisis
Some of the nation's largest retailers, like Walmart, Target, Kohl's, and Foot Locker, are being battered by a shoplifting tsunami across major metro areas. The worst theft occurs at stores in crime-ridden Democrat cities as progressive leaders fail to enforce law and order. This has led to the most massive surge ever in the number of times company executives mentioned "shrink" on earnings calls. 
According to transcript data compiled by Bloomberg, retailer execs mentioned "shrink" - the loss of inventory due to circumstances such as retail theft - about 200 times in the second quarter, making a quarter-on-quarter doubling and the highest ever in the data spanning more than a decade.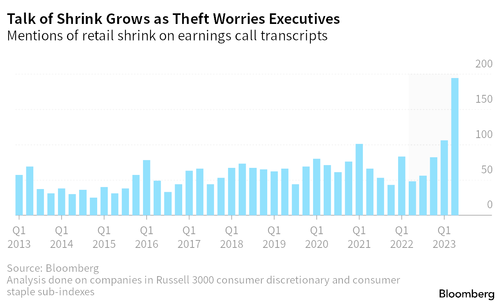 Weeks ago, David Johnston, vice president of asset protection and retail operations for the National Retail Federation (NRF), told FOX Business that retailers are expected to lose a whopping $100 billion this year due to surging theft. 
"Based on what we're hearing already from many of these CEOs and based on what we're experiencing daily in retailers across the nation… I do foresee us to have a much higher loss in 2023," Johnston said. 
The extent of the losses is starting to become alarmingly high. Last month, Kohl's CFO Jill Timm told analysts that theft is surging across many of its stores, projected to produce headwinds. Target recently warned that lost or stolen inventory will hurt profitability by $500 million this year, while Ulta Beauty slashed its full-year margin outlook blamed entirely on theft.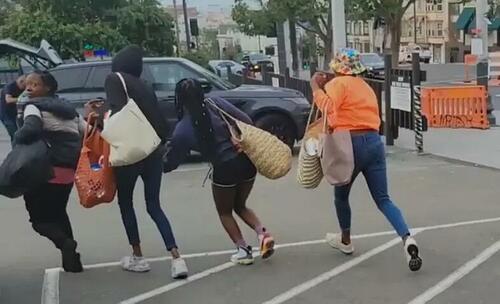 Walmart US President and CEO John Furner said the theft crisis "has been really challenging" for the entire industry. Even Dollar Tree warned about increasing theft at its stores. 
The result of out-of-control theft burning holes in retailers' balance sheets has forced company execs to shutter stores in mainly progressive cities, such as San Francisco, Portland, Chicago, and others. 
Why these cities? Progressives who have pushed social justice reform have limited respect for law and order, presenting retailers with no choice but to close their doors. 
Some retail shops that stay open in these crime-ridden metro areas have utilized security glass that lines aisles to prevent five-finger discounts.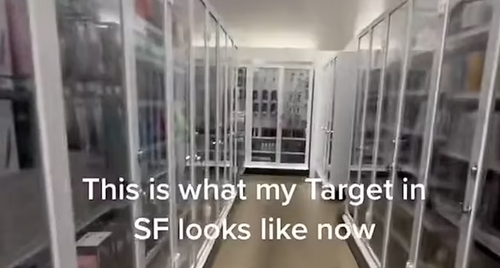 Democrats, particularly those in California, don't know when enough is enough and have advanced a bill that makes it illegal for store employees to confront thieves. And this will go over poorly with retailers. 
Loading...