---
Twitter Worth A Third Of Musk's Purchase Price, Says Stakeholder Fidelity
Twitter is worth just $15 billion, according to Fidelity's latest valuation of its own stake in the social media platform. That's about a third of the $44 billion price Elon Musk paid for the company in October.
Fidelity was one of 19 investors who backed Musk's purchase, and this is the Boston-based investment giant's fourth downward revision of Twitter's value. In November -- right out of the gate -- Fidelity slashed the value of its stake by 56% of the purchase price, and cut it again in December and February.
The valuation can be found on the April 28 monthly holdings report for the Fidelity Blue Chip Growth Fund, with the fund's stake in "X Corp Holdings" -- the non-public entity that now owns Twitter  --  pegged at $6.55 million. As of April's end, that represented just 0.016% of the fund's $40.4 billion assets.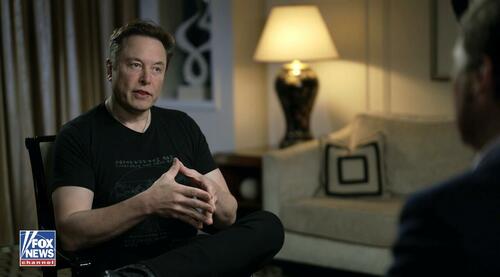 Advertising revenue has positively cratered since Musk took the reins. Sensor Tower estimated spending by the platform's top 10 advertisers in February and March was off 89% from the pace set over the first 10 months of 2023. 
Twitter Blue -- a subscription product that gives users extra perks for a monthly rate starting at $8 -- is off to a lackluster start. The service launched in November and had a big push in March. As of the end of April, Mashable estimated Twitter had racked up 640,000 subscribers. That's a small start for a platform that, according to Statista, has about 368 million worldwide users. 
Look under the hood, and things get worse, subscriber retention has proven surprisingly difficult. "Out of about 150,000 early subscribers to Twitter Blue, just around 68,157 have stuck around and maintained a paid subscription as of April 30," Mashable reported. 
That low retention may spring from subscriber disappointment in the reality of their reach on the platform compared to the boost that's promoted as a key perk, via purported prioritized placement in the tweet replies and the "For You" feed.
I just canceled my Twitter Blue account. I did not see any boost in engagement from it. It was a total waste of money.

— Nicholas Ponticello (@NickPonticello) April 23, 2023
About half of those who sign up for Twitter Blue have fewer than 1,000 followers. Meanwhile, heavy hitters aren't rushing to sign up. Having threatened to yank their cherished, legacy "verified" blue check marks, Twitter blinked and is now comping many accounts that have a least a million followers. 
In an April interview with Tucker Carlson, Musk said, "It remains to be seen as to whether [buying Twitter] was financially smart. Currently, it is not. We just revalued the company at less than half of the acquisition price...My timing was terrible for when the offer was made because it was right before advertising plummeted."
At the same time, Musk said "some things are priceless," calling financial considerations a "secondary issue" to championing free speech as a means of "ensuring the strength of democracy."
Musk owns about 79% of Twitter. While Fidelity's latest valuation knocks $850 million from Musk's net worth, the Bloomberg Billionaire's Index puts him in the green by $48 billion in 2023. Thanks to Tesla shares soaring 63%, he's now said to be worth $187 billion. 
Loading...