---
Biden Admin Invests $24 Million In mRNA Technology To Treat Cancer, Other Diseases
Authored by Katabella Roberts via The Epoch Times (emphasis ours),
The Biden administration is investing up to $24 million to develop messenger RNA-based (mRNA) platforms and technology aimed at more effectively fighting cancer and other diseases.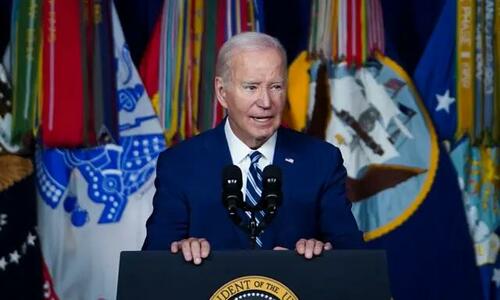 The administration's new biomedical research agency, the Advanced Research Projects Agency for Health (ARPA-H), is providing the $24 million investment in the "Curing the Uncurable via RNA-Encoded Immunogene Tuning" (CUREIT) project, according to an Aug. 23 statement from the White House.
CUREIT will be led by a team at Emory University in Atlanta, Georgia.
The funding will be granted over a three-year period.
The latest investment is part of President Biden's "Unity Agenda" announced during his 2022 State of the Union address; which the president says is aimed at bringing both Republicans and Democrats together to make progress on issues such as combating cancer, and tackling the opioid epidemic and mental health crisis.
"Last year, as part of his Unity Agenda, President Biden worked with Democrats and Republicans in Congress to establish and fund ARPA-H to drive breakthroughs to prevent, detect, and treat cancer and other diseases," the White House statement reads. "Through CUREIT, ARPA-H is now moving aggressively to deliver on their mission, and to advance the goals of the Biden Cancer Moonshot and the President's Unity Agenda," the statement continues.
According to the White House, the aim of CUREIT is to create a "toolbox of mRNA and related technologies that could be used to 'turn on' helpful immune responses," such as prompting immune cells to target and attack cancerous tumors.
The technologies could also extend to autoimmune disorders, transplants, and infectious diseases, the White House said.
Vaccines 'Saved Millions'
Multiple COVID-19 vaccines, including those from Pfizer and Moderna, have been developed using mRNA technology platforms.
The White House said those vaccines have saved "millions of lives in the United States and around the world" and that a "toolbox" of mRNA platforms could help " transform the fight against cancer and other difficult diseases."
Various experts, including doctors and professors, have raised concerns over mRNA COVID-19 vaccines.
Retsef Levi, a professor at the Massachusetts Institute of Technology, told The Epoch Times in February that the shots are causing "an unprecedented level of harm, including the death of young people and children."
Multiple studies have also linked the messenger RNA vaccines with myocarditis, a potentially life-threatening inflammation of the heart, as well as vascular and organ damage.
The virus itself also can cause myocarditis.
According to a statement from Emory University, many types of cancer—as well as other debilitating diseases— have dysregulation of the immune system at their core. This impairs the body's ability to control the immune response, leaving patients more vulnerable to the disease.
"Immune modulation is a way to enhance the body's immune response," the university said. "The conventional methods of immune modulation—vaccines, antibodies, small molecules, and cell-based therapies—face limitations in their ability to engage immunity and manufacturing complexity," university officials wrote.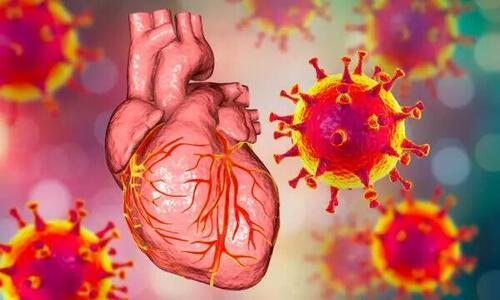 'Potential Breakthrough in Treating Cancers'
To overcome these limitations, researchers at the University's Santangelo lab will develop a "novel class of mRNA-based drugs" to precisely "turn on or turn off" genes in individual immune cells. In other words, the mRNA-based drugs will directly target immune cells within the body, prompting the creation of target proteins that may improve immune function and fight against cancer.
Researchers will also combine messenger RNA-expressed antigens and gene modulators "outside the body" to prevent and treat diseases.
"By combining mRNA-encoded antigens with gene modulation technology, we will be able to radically enhance specific immune responses," said Philip Santangelo, PhD, a professor in the Wallace H. Coulter Department of Biomedical Engineering at Emory and Georgia Institute of Technology.
"This technology, which operates transiently without modifying DNA, can offer a potential breakthrough in treating cancers, autoimmune disorders, and infectious diseases," he added.
In a statement Thursday announcing the new multi-million dollar investment, President Biden called it "an important step forward" in achieving his ambitious goal to create breakthroughs in how to prevent, detect, and treat cancer and other diseases.
"I've long said that America can be defined by a single word: Possibilities. My Unity Agenda is bringing both parties together in that spirit — to get big things done for the American people. There is more work to do, but there's nothing we can't do if we do it together," the president said.
"A skilled team at Emory University in Atlanta will work to adapt these technologies to turn more cancers into curable diseases," he continued. "This is a bold endeavor that has the potential to transform the fight against cancer and other difficult diagnoses," President Biden concluded.
Loading...