---
CDC Warns RSV Cases Are Rising Among Infants, Babies
Authored by Katabella Roberts via The Epoch Times (emphasis ours),
The Centers for Disease Control and Prevention (CDC) is warning physicians and caregivers about an increase in respiratory syncytial virus (RSV) cases across some parts of the Southeastern United States in recent weeks.
In a Sept. 5 health advisory, the health agency said the rise in cases suggests a "continued shift toward seasonal RSV trends observed prior to the COVID-19 pandemic."
"Historically, such regional increases have predicted the beginning of RSV season nationally, with increased RSV activity spreading north and west over the following 2–3 months," the CDC said.
CDC data shows increases in weekly RSV levels since July but the agency said that nationwide, RSV test positivity had remained below the season onset threshold of 3 percent for two consecutive weeks.
However, more recent data show test positivity has increased in Florida since late July, and the three-week moving average has been greater than 5 percent for the last month.
RSV hospitalizations also increased in Georgia in August, the CDC said.
From Aug. 5 through Aug. 19, the rate of RSV-related hospitalizations increased from 2 in 100,000 kids aged 4 and younger, to 7 per 100,000, with the majority of those hospitalizations being in babies less than a year old, the CDC said.
In response to the rise in cases, the health agency urged clinicians to "prepare to implement new RSV prevention options" ahead of the 2023–2024 RSV season, including administering shots of monoclonal antibody products to patients as well as a preventative antibody treatment called nirsevimab.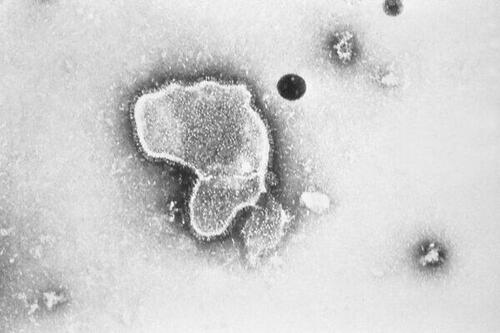 FDA Approves RSV Treatments
"For all infants ages <8 months, and infants and children ages 8–19 months who are at increased risk of severe RSV, clinicians should start to offer Nirsevimab when it becomes available (expected by early October)," the CDC said.
A panel of outside advisers to the Food and Drug Administration (FDA) voted unanimously in July to approve nirsevimab for RSV in newborns and infants up to 24 months of age.
Sold under the brand name Beyfortus, the treatment is made by AstraZeneca and marketed by Sanofi. The companies said the drug showed efficacy in several clinical trials.
Regulators in countries including Canada and the United Kingdom have already approved Beyfortus.
A month later in August, regulators with the FDA also approved the first vaccine to be taken by pregnant women to prevent RSV infections in babies and toddlers.
Made by Pfizer, the Abrysvo single-dose injection was approved for use at 32 through 36 weeks of pregnancy. According to the pharmaceuticals giant, pregnant women who receive immunity from the shot will pass that immunity along to their unborn baby before birth, thus protecting them from lower respiratory tract disease (LRTD) and severe LRTD caused by RSV until at least the age of 6 months.
In trials, a dangerous hypertensive disorder known as pre-eclampsia occurred in 1.8 percent of pregnant individuals who received Abrysvo compared to 1.4 percent of pregnant individuals who received a placebo, according to the FDA.
Read more here...
Loading...