---
Excess Deaths From Cardiovascular Diseases Up 44% Last Year Among UK Citizens Aged 15-44: Report
A new and disturbing analysis reveals that excess deaths from cardiovascular diseases have jumped in the UK over the past several years.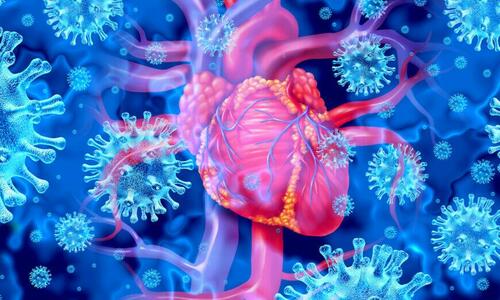 Using official government data for deaths in England and Wales between 2010 and 2022, former BlackRock portfolio manager Ed Dowd and his partners at Phinance Technologies found that excess death rates from cardiovascular diseases were up 13% in 2020, 30% in 2021, and 44% in 2022, which "point to a worrying picture of an even greater acceleration in coming years of deaths & disabilities."
🚨🚨New Report: UK Death & Disability Analysis: Cardiovascular Disease, Ages 15-44

✅The anecdotal evidence observed in media has been confirmed by a strong statistical signal
✅Excess Death Rates from Cardiovascular diseases up 13% in 20, 30% in 21 & 44% in 22
✅Z-scores of… pic.twitter.com/OufZzV0arT

— Edward Dowd (@DowdEdward) September 18, 2023
What's more, they found that "deaths per year from cardiovascular diseases had been trending lower from 2010 to
2019, with a significant downward slope," until 2020, when the trend reversed. They also found that in 2022, men began outpacing women in cardiovascular diseases.
Men & women were similar until 22 where men were 56% from trend while women were only 28%. pic.twitter.com/yoRk3LpS7a

— Edward Dowd (@DowdEdward) September 18, 2023
The analysis also found that disabilities are skyrocketing.
The rise in excess disabilities from UK PIP data was twice the rate of excess deaths in 22 and disabilities are 4x deaths in 22.

Morbidity leads mortality.

From the Buergin Swiss Study for "Myocardial injury after Covid-19 mRNA-1273 booster vaccination" there was an incident… pic.twitter.com/lyjCc7owfW

— Edward Dowd (@DowdEdward) September 18, 2023
Dowd and co. conclude that: "When looking at excess deaths for cardiovascular diseases, the Z-score in 2020 was around 3, indicating that prior to the start of the vaccinations there was already a signal pointing to an increase in cardiovascular deaths. That trend however accelerated substantially in 2021 and 2022 where we observe Z-scores of around 7.5 and 10.5, respectively. These are extreme events that we believe need a thorough investigation."
Loading...