---
US Experiencing 'Crises Of Early Death' Unique To Wealthy Nations: Study
Authored by Megan Redshaw J.D. via The Epoch Times (emphasis ours)
A new study found more than 1 million U.S. deaths a year—including those in young people and working-age adults—would have been averted if the United States had mortality rates similar to other wealthy nations.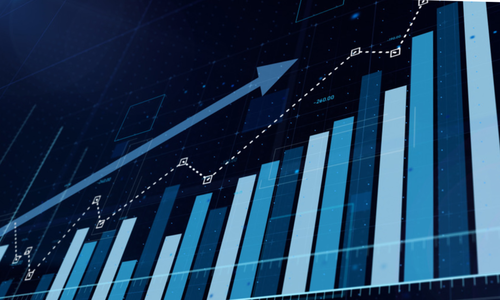 Published in the journal PNAS Nexus, researchers assessed how many U.S. deaths would have been avoided each year from 1933 through 2021 if U.S. age-specific mortality rates had equaled the average of 21 comparable wealthy nations.
The analysis includes Australia, Austria, Belgium, Canada, Denmark, Finland, France, Germany, Iceland, Ireland, Italy, Japan, Luxembourg, the Netherlands, New Zealand, Norway, Portugal, Spain, Sweden, Switzerland, and the United Kingdom.
Using mortality data from the Human Mortality Database and the Centers for Disease Control and Prevention, results showed the U.S. had mortality rates lower than peer countries in the 1930s-1950s, similar mortality rates in the 1960s and 1970s, and experienced a steady rise in the number of "missing Americans" in the 1980s.
"Missing Americans" refers to U.S. excess deaths—people who would still be alive today if the United States had mortality rates equal to other peer nations.
According to the study, there were 622,534 excess deaths in 2019. Numbers surged higher during the COVID-19 pandemic reaching 1,009,467 excess deaths in 2020, and 1,090,103 in 2021.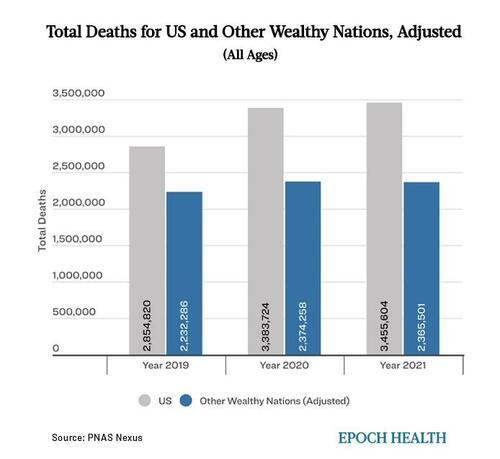 Excess mortality was exceptionally high in people under age 65, with nearly 50 percent of excess deaths occurring in 2020 and 2021, despite data showing young people were least likely to die of COVID-19.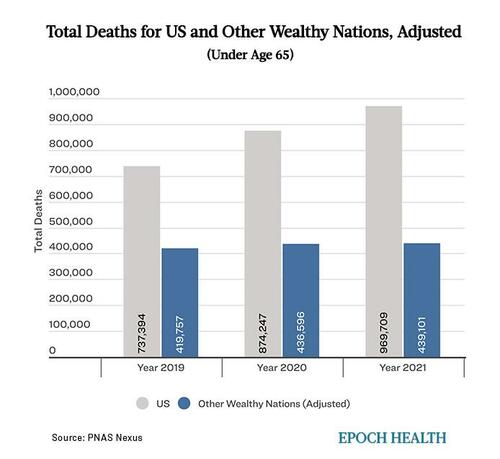 "The number of Missing Americans in recent years is unprecedented in modern times," the study's lead author Dr. Jacob Bor, associate professor of global health and epidemiology at Boston University School of Public Health, said in a press release.
Read more here...
Loading...