---
Against SecDef's Wish, Diversity-Obsessed Biden Picks Woman To Lead Navy
Casting aside the recommendation of his defense secretary, President Biden on Friday nominated Admiral Lisa Franchetti to command the US Navy. If confirmed, she would be the first woman to command a military branch and the first on the Joint Chiefs of Staff. 
Biden's move took many observers by surprise, as Defense Secretary Lloyd Austin had recommended Admiral Samuel Paparo for the position. Paparo is TOPGUN graduate with more than 6,000 hours in F-14s, F-15s and F/A-18s, 1,100 carrier landings and experience commanding forces in war zones. 
However, with the Biden administration obsessed with diversity hires, Paparo's bid was likely doomed by the fact that he's a white man.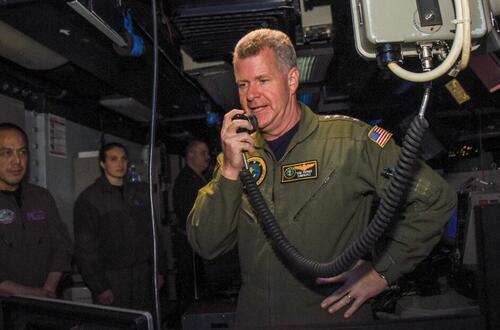 "Throughout her career, Adm. Franchetti has demonstrated extensive expertise in both the operational and policy arenas," said Biden in a statement. He of course couldn't help but emphasize her gender: "She is the second woman ever to achieve the rank of four-star admiral in the United States Navy." 
Though his recommendation wasn't heeded, Austin praised Franchetti, saying "She will continue to inspire all of us." Biden's choice of a woman to lead the Navy comes 15 months after he picked a woman to command the Coast Guard.
With 38 years of service that began with service on and command of destroyers, Franchetti is currently the vice chief of naval operations, the Navy's second-highest position. As then-commander of the Sixth Fleet, she was an instrument of President Trump's unconstitutional warfare on Syria in response to an alleged use of chemical weapons by President Assad that likely never happened.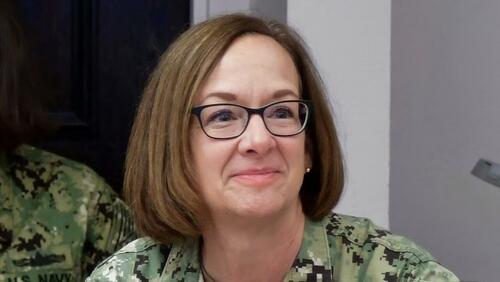 A Northwestern University Navy ROTC product, Franchetti must be confirmed by the Senate. That may not happen quickly.
Alabama Senator Tommy Tuberville has been putting holds on military confirmations to protest the Pentagon's policy of paying for service members to travel for abortions, a policy he says is illegal. "An unprecedented change to the military's abortion policy ought to go before the people's elected representatives in Congress," he wrote in a Wall Street Journal op-ed.  
As he announced his pick of Franchetti, Biden blasted Tuberville, saying, "It has long been an article of faith in this country that supporting our service members and their families, and providing for the strength of our national defense, transcends politics. What Sen. Tuberville is doing is not only wrong, it is dangerous."
As for Paparo, Biden nominated him on Friday to lead Indo-Pacific Command, which has an area of responsibility spanning about 52% of the the Earth's surface.
That's all well and good, but, if he wants a shot at the Navy's top job the next time it comes open, he might consider coming out as trans. 
Loading...