---
Pentagon Sends Thousands Of Marines To Deter Iran Tanker Seizures In Persian Gulf
In a major development the Pentagon has confirmed it is sending a new deployment of Marines to the Middle East region as tensions with Iran heat up. 
Defense Secretary Lloyd Austin said late Thursday the new forces, along with warships, are being sent in order to deter Iran from interfering with international shipping in the Persian Gulf region, following at least two recent attempts by Iranian commandos to seize oil tankers in international waters of the Gulf of Oman.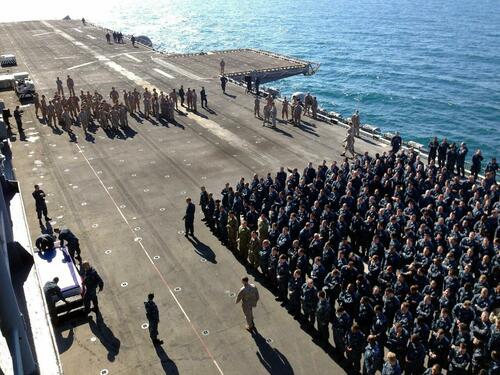 Austin said the USS Bataan amphibious readiness group and the 26th Marine Expeditional Unit are being sent to the Gulf region, which consists of about 2,500 Marines, to provide "even greater flexibility and maritime capability in the region."
The amphibious readiness group consists of the Bataan warship and two others, the USS Mesa Verde and the USS Carter Hall. The group had already left Norfolk, Virginia earlier this month. 
Weeks ago the Pentagon sent the USS Thomas Hudner and additional F-35 and F-16 fighter jets to the region, to assist A-10 attack aircraft, as tankers have come under increasing threat - including an incident in which one was fired upon. 
A fresh Central Command (CENTCOM) statement said the additional assets will "provide unique capabilities, which alongside our partner nations in the region, further safeguard the free flow of international commerce and uphold the rules based international order, and deter Iranian destabilizing activities in the region."
US officials are fearful that the Iranians are poised to seize additional vessels, given that US-captured Iranian oil currently sits off the Texas coast. As we detailed earlier, the US Justice Department seized the Greek tanker Suez Rajan in April under the pretext of sanctions enforcement and forced the ship to head for Texas instead of China. The Suez Rajan is carrying 800,000 barrels of stolen oil and is currently off the coast of Galveston. US officials are now hoping a US company agrees to offload the seized oil, but the companies are fearful of Iranian retaliation.
US officials back in April made the following belated admission: 
The previously unreported US action towards the Suez Rajan shines a new light on Iran's decision to capture the Advantage Sweet, a US-bound tanker of Kuwaiti crude that was chartered by Chevron.

A US official said Thursday's "seizure appears to be in retaliation for a prior US seizure of Iranian oil, which Iran recently attempted to get back but failed".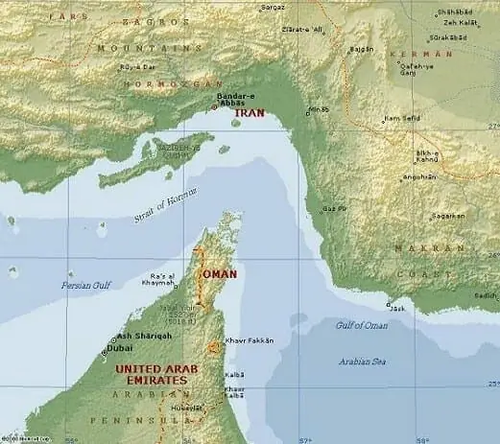 As the tit-for-tat shapes up into another 'tanker wars' summer, the Pentagon is bracing for more with its new deployment of the additional Marines. The two sides have on multiple occasions in recent years come close to firing on each other, and the situation remains at boiling point.
Loading...