---
US Navy Spy Plane Overshoots Runway Into Waters Off Hawaii
A US Navy reconnaissance jet overshot a runway and ended up in the waters off the Hawaiian island of Oahu on Monday. 
Local media outlet Hawaii News Now reported that the aircraft involved in the incident was a Boeing P-8 Poseidon, which was conducting a "routine training" exercise at the time. 
U.S Navy P-8A Poseidon overruns the runway and ends up in the water while landing at Kaneohe Bay Marine Corps Air Station in Hawaii. pic.twitter.com/OSrWJts6xO

— Breaking Aviation News & Videos (@aviationbrk) November 21, 2023
Aircraft expert Peter Forman told the media outlet that the runway at the Marine base on Kaneohe Bay is smaller. He said winds might have played a factor:
"The pilot probably didn't put the plane down exactly where he wanted to on the runway," Forman said. "It's probably a combination of all those factors put together."
Aviation navigation website Foreflight provides a diagram of the runway. It's unclear which runway, "04" or "22," was assigned to the P-8 Poseidon by the tower at the time of the incident.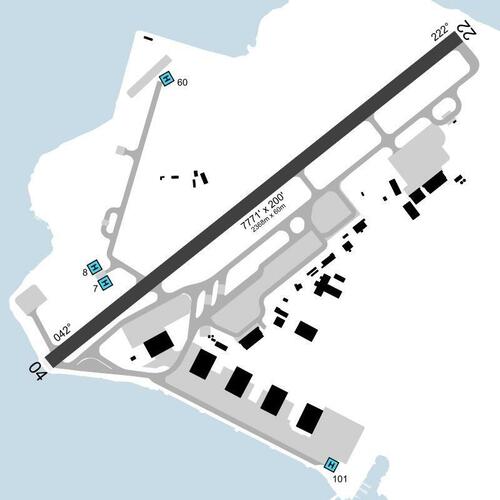 National Weather Service shows visibility was around one mile at the time (afternoon Monday) of the incident, with wind gusts up to 21 mph. Here are the current conditions: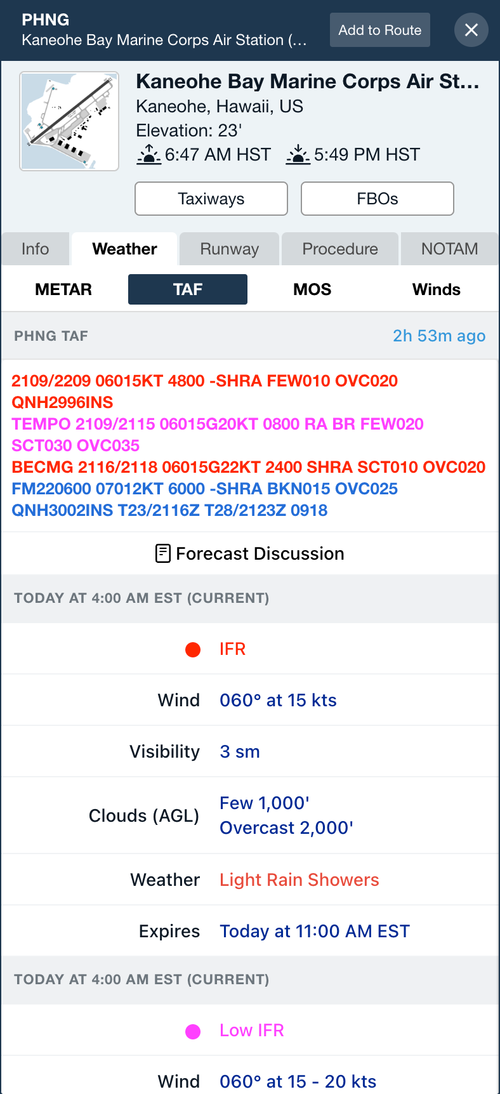 Marine Corps spokesperson 1st Lt. Hailey Harms told CNN that all nine souls on board survived.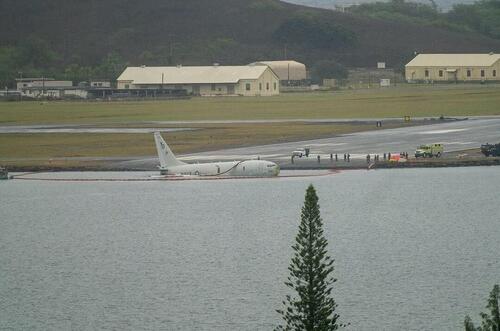 "I'm so glad that everyone was rescued and survived the crash. But I think someone needs to take a look at the impact the plane is doing to our marine life. There is jet fluel, anti-freeze and other toxins," Kahaluu resident Jonee Kaina said.
Loading...