---
USAF Shares New Images Of B-21 Raider 
America's newest stealth bomber may be nearing its first test flight, with speculations suggesting it could take place as soon as December. 
The United States Air Force has released never-before-seen angles of Northrop Grumman's B-21 Raider ahead of the maiden flight. The first image is the stealth bomber inside the hanger, likely at the defense manufacturer's facility in Palmdale, California.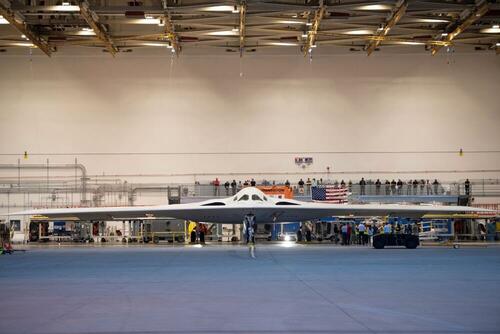 The second image is outside of the hanger.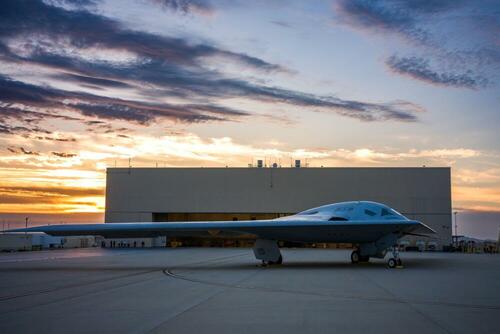 This is only the USAF's second time showing off the new bomber. The first was the unveiling event in December 2022 (read: here) and early March (read: here). 
There is still much to be learned about the B-21, but it is widely understood that it will replace the USAF's Rockwell B-1 Lancer and B-2 bombers by the end of the decade.
Any similarities? 

Speculation mounts on when the maiden flight will occur, "Most believe December will be the first flight," according to one X user. 
Loading...