---
What Happened To Abercrombie's Attractive Models?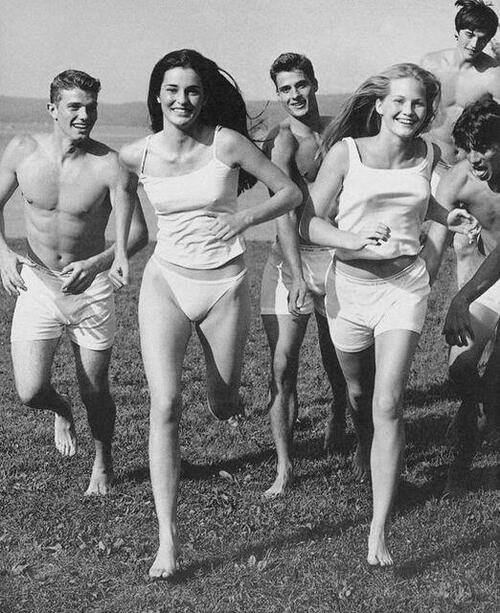 What Happened To Abercrombie & Fitch? 
Abercrombie & Fitch (ANF) was the subject of an earnings trade on the Portfolio Armor Substack this week, so I went to Abercromie's website for the first time in years to grab an image for it. It was nothing like the catalogs and billboards I remembered from the company in the '90s and '00s. Abercrombie had gone from the imagery above to this.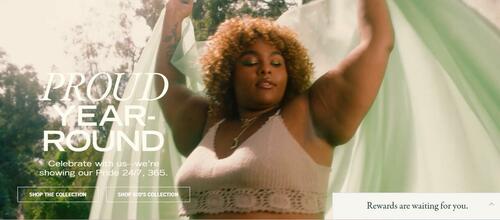 I posted a tweet with a photo from an early '00s Abercrombie catalog and the one above, to show how the brand had changed. In response, a Twitter correspondent shared this thread which explained what happened. It was news to me, and maybe it will be to you too. 
In the late 90s and early 2000s Abercrombie built their brand on attractive young waspy models pic.twitter.com/dklvbA1Kgi

— True Discipline (@TruueDiscipline) May 14, 2022
Somebody at the end of the film even states "If anything it represented the worst parts of American history… Its everything we want America not to be" pic.twitter.com/eYdzBpftEs

— True Discipline (@TruueDiscipline) May 14, 2022
Well apparently the EEOC did! They had to enter into a consent decree where they had to:
-pay rejected applicants 40 million dollars
-name a VP of diversity that reports directly the CEO
-establish benchmarks for minority hiring
-Hire 25 recruiters specifically for non-whites

— True Discipline (@TruueDiscipline) May 14, 2022
But the troubles didn't stop there! In 2013 this quote surfaced and there was a massive social backlash to Abercrombie not selling clothes to fat people! pic.twitter.com/vn56bcmtTV

— True Discipline (@TruueDiscipline) May 14, 2022
Now Abercrombie is just a typical woke company with disproportionately black models if you go to the front page https://t.co/Ax8YRQUqNG

— True Discipline (@TruueDiscipline) May 14, 2022
and secondly that spiteful mutants can successfully use lawfare and the logic of non-discrimination to slowly wittle down societies veneration of the strong and beautiful.

— True Discipline (@TruueDiscipline) May 14, 2022
In Case You Missed It
I got the list of which regional banks are most likely to face "terminal events". I'll be posting it shortly, along with a few trades based on it. 
Finding The Banks 🏦 Most Likely To Go Bust$FFWM $FRCB $BOH https://t.co/dnLbJh0mhp

— Portfolio Armor (@PortfolioArmor) May 9, 2023
If you'd like a heads up when I do, feel free to subscribe to my Substack/occasional email list below. 
If You Want To Stay In Touch
You follow Portfolio Armor on Twitter here, or become a free subscriber to our Substack using the link below (we're using that for our occasional emails now). You can also contact us via our website. If you want to hedge, consider using our website or our iPhone app. 
Contributor posts published on Zero Hedge do not necessarily represent the views and opinions of Zero Hedge, and are not selected, edited or screened by Zero Hedge editors.
Loading...