---
Why Russia Left The Grain Deal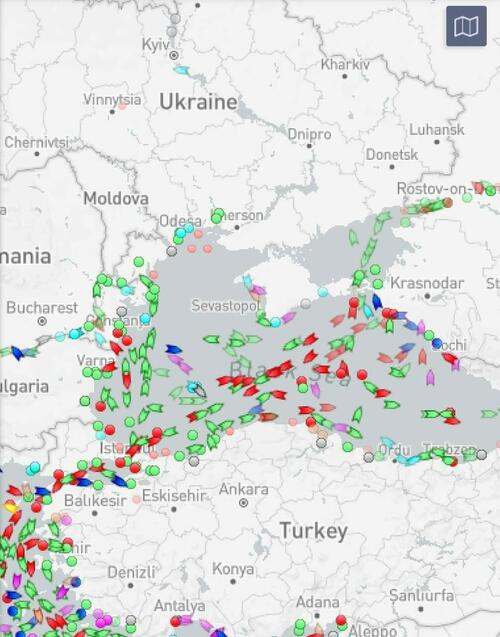 Why The Ukraine Grain Deal Ended
One of the accounts I follow for knowledgeable takes on the war in Ukraine goes by "Chebureki Man" on Twitter. Last week, he offered an excellent explanation of the grain deal, and why Russia let it expire: 
Ukraine couldn't resist taking advantage of the grain deal to stage two strikes on the Kerch Straight bridge.

The strikes accomplished nothing strategic, only succeeding in a temporary reduction of road bridge capacity, while the rail bridge was unaffected.

The grain deal was bringing Ukraine revenues of $500 million per month, $6 billion per year. So, for literally no gain other than a hollow PR victory, Ukraine has destroyed a significant source of revenue.

There were a number of other reasons involved as well for not extending the deal again, including the failure to reconnect a Russian agricultural bank to SWIFT and the failure to retract sanctions against shipping insurance.

The bottom line is that Russia negotiated in good faith on the original six month grain deal and the two subsequent extensions, and neither Ukraine nor the West honored the terms.

Given that Russia disabled Ukraine's port facilities with massive strikes over the last few days, Ukraine will not have the option of thumbing its nose at Russia's warnings and risk shipping grain (and weapons) anyway.

Russia has offered free grain to counties in need, even the West's "food crisis" criticism has been wrecked. Nobody will starve that the West wasn't already starving, but EU farm animals will certainly cost more to feed.

Something to think about when the braying demagogic loons in the West wail about global food security. If it was a genuine concern then they would have honored the terms of the deal.
Why Ukraine's Shipping Industry Is Now Kaput
One reason is as Chebureki Man said above: Russia has been wrecking Ukrainian port infrastructure since the deal expired. 
Odessa's port infrastructure is leaving the grain deal, too. pic.twitter.com/gjHKhFoSNI

— Russians With Attitude (@RWApodcast) July 18, 2023
The censoring below refers to the Ukrainian government's requirement that Ukrainians blur any video of the impact of Russian missile or drone strikes.
Odessa uncensored tonight pic.twitter.com/6GpvEnn7H3

— Dr.Snekotron (@snekotron) July 19, 2023
But another reason is as our friend Sergei Witte noted below: no one is going to insure Ukrainian shipping now, after Russia announced it would consider any cargo ships heading toward Ukraine as combatants. 
The debate over whether Russia will actually stop or even sink cargo ships in the Black Sea is missing the point. There won't be any container ships in the area because nobody will insure them, and 21st century shipping doesn't even pull out of the harbor without insurance.

— Big Serge ☦️🇺🇸🇷🇺 (@witte_sergei) July 19, 2023
As Serge noted, Russia has also targeted Ukrainian port facilities along the Danube. 
Last night Russia hit shipping infrastructure in Reni, literally right across the Danube from Romania. Russian precision is good enough to attack targets 500 meters from a NATO country, yet we're asked to believe that they blindly lob these missiles at residential areas. pic.twitter.com/1ViGKKxpbi

— Big Serge ☦️🇺🇸🇷🇺 (@witte_sergei) July 24, 2023
The end of the grain deal and Russia effectively ending Ukraine's shipping traffic are, along with the Ukrainians' fizzling counteroffensive, another sign of the tide turning against NATO's Ukrainian proxies. Evidence of that is former Ukraine hawks such as military strategist Edward Luttwak now calling for peace. 
Luttwak throws in the towel. https://t.co/gqKmKqWvTI

— David Pinsen (@dpinsen) July 18, 2023
In Case You Missed It
A commenter on our last post asked if we post the results of out trades that lose money as well as the ones that make money. The answer is absolutely: We post the results of every trade in our weekly Exits posts. Here's how we did on the trades we exited last week: 
Stocks or Exchange Traded Products

None.

Options Trades
The last four trades above are earnings trades we entered last week; we have two more earnings trades teed up for Tuesday, one bearish and one bullish. If you'd like a heads up when we place them, feel free to subscribe to our trading Substack/occasional email list below. 
If You Want To Stay In Touch
You follow Portfolio Armor on Twitter here, or become a free subscriber to our Substack using the link below (we're using that for our occasional emails now). You can also contact us via our website. If you want to hedge, consider using our website or our iPhone app. 
Contributor posts published on Zero Hedge do not necessarily represent the views and opinions of Zero Hedge, and are not selected, edited or screened by Zero Hedge editors.
Loading...