---
Throughout 2023, the yields on Italian 10-year Treasury Bonds have been trading at above 4%. Only last summer, they were 0.6%. When they began approaching 4% last December, the financial markets thought that level would trigger a panic. Fast forward nine months and we're still above that panic level.
Currently the yields are just over 4.4% but they appear to be trending higher. Namely, since June, every pullback reversed from a higher trough. It's hard to see how this trend could reverse, absent some miraculous outcome that isn't even theoretically in the offing. The moment when the yields rally to new highs could mark the beginning of the unraveling of the eurozone. Italy's fiscal collapse could destroy the ECB's and EU's credibility which, however diminished, is perhaps all that stands between the place where we are today and the abyss.
Italy has been a good pupil of the IMF's class of neoliberal economics: between 1992 and 2009, it implemented the most severe fiscal consolidation measures of all EU countries, including sharp spending cuts, liberalization of its labor markets and a clampdown of its labor unions. The cost of these reforms has not yet deterred successive governments in spite of the precipitous decline in the living standards. Italy is the only EU economy where real wages registered negative growth since 1990! In 2000, Italian living standards were comparable to those in Germany. Today, Italy's per capita income is 20% below Germany's. For a society that was very affluent a generation ago, it has deteriorated fast and today more than one in five Italians live in poverty. Nearly 10% of the population (5.6 million Italians, including 1.4 million children) now live in absolute poverty and the population has declined by nearly 2.5% since 2014 (from 60.346 million to 58.851 million today).
Well, all that pain must have yielded some gain? Well, not so much. To begin with, Italy has surrendered its sovereignty to NATO and the EU (read, ECB). Its foreign policy is dictated by NATO and its economic policy is almost entirely in the hands of a convicted criminal, the ECB chief Christine Lagarde. A small digression: that's the same Christine Lagarde who, in her position as the head of the IMF, helped orchestrate the 2014 coup in Ukraine and arranged IMF funding for the Kiev fascist junta, but only on condition that they step up their vicious anti-terrorist operation against the Donbass region. The puppet junta obliged and over the next two months killed at least 2,000 Ukrainians (according to Kiev's official figures). Of course, Lagarde's sterling leadership qualified her to head up the EU's central bank. 
Now the EU's economy too, is in the hands of the brightest and the best so we can look forward to EU and Italy following in the footsteps of Ukraine's economic miracle. Here's an example of how it's done: Italy's nonperforming loans collapsed from 17% of bank assets in 2016 to only 4% last year. How was that miracle accomplished? The regulator simply declared the bulk of those bad debts just awesome, approved them as "healthy" collateral for the REPO markets and swept them into the black hole of toxic junk that is Europe's Target 2 rebalancing system. And we all lived happily ever after. Easy-peasy!
By this time, the EU should consider adopting George Michael's song "Freedom" as its official hymn: 
"All we have to do now, 
is take these lies and make them true..." 
But lies can't be made true. Recall, the Eurozone nearly came apart in similar circumstances in 2010-2012. At the time, Italy's Prime Minister Silvio Berlusconi wanted to take Italy out of the Eurozone and bring back her national currency. But true to Europe's democratical values, the ECB's then chief, Mario Draghi quickly orchestrated Berlusconi's ouster and sealed Italy's fate on the sinking ship that is the EU. Oh, and then Draghi himself became Prime Minister in February 2021 because, freedom and democracy! Today's cabinet led by Giorgia Meloni seems impotent at best, and completely subservient to Lagarde's ECB whose policies Meloni's coalition partner and former Prime Minister Matteo Salvini called "unbelievable, baffling, worrying." 
The predictable result has been further suffocation of the Italian economy which registered a sharp decline in manufacturing output, a 0.4% negative GDP growth during the second quarter of 2023 and a rise in unemployment which is now at 7.6%. Neither Italy nor the rest of the EU are in any shape to sustain another 2008-style financial crisis. The EU little shop of horrors is due to turn up many "surprises" over the coming months. I believe that we'll see sovereign bond yields shoot up higher and their prices tank along with the Euro. If the brightest and the best talent in charge of the economy prove unable to stem the gathering avalanche, the Eurozone, the EU and the NATO might all come crashing down like a house of cards. If only we could take all the lies and somehow make them true! 
Otherwise, the only alternative that's been used by the democratical ruling parasite class since the days of the Roman Empire is to drum up the "enemies at the gates" alarm and orchestrate a big war. It's just the kind of emergency that always helps the ruling establishment deflect the people's anger away from their own mismanagement and toward an external enemy who could be blamed for all of their troubles. Luckily for Europe's degenerate oligarchs, there's an evil dictator in the east who might just fit the bill. To war!
Alex Krainer – @NakedHedgie is the creator of I-System Trend Following and publisher of daily TrendCompass investor reports which cover over 200 financial and commodities markets. One-month test drive is always free of charge, no jumping through hoops to cancel. To start your trial subscription, drop us an email at TrendCompass@ISystem-TF.com
For US investors, we propose a trend-driven inflation/recession resilient portfolio covering a basket of 30+ financial and commodities markets. For more information, you can drop me a comment or an email to xela.reniark@gmail.com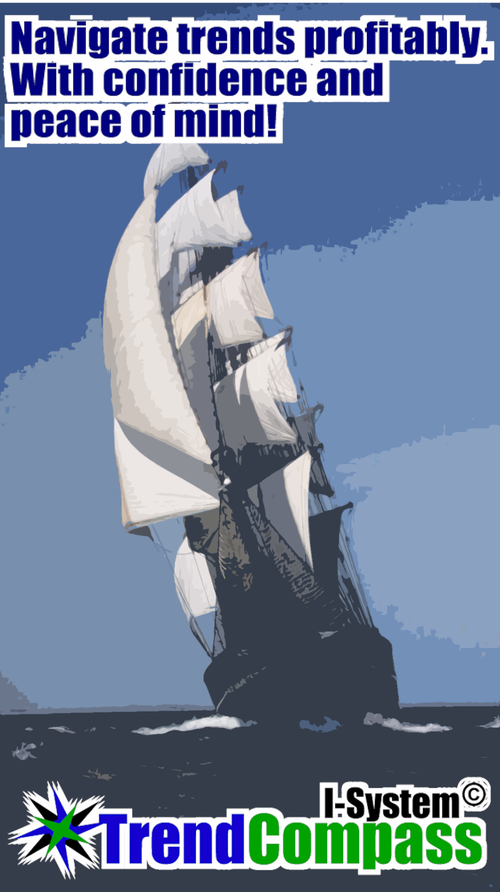 Contributor posts published on Zero Hedge do not necessarily represent the views and opinions of Zero Hedge, and are not selected, edited or screened by Zero Hedge editors.
Loading...