---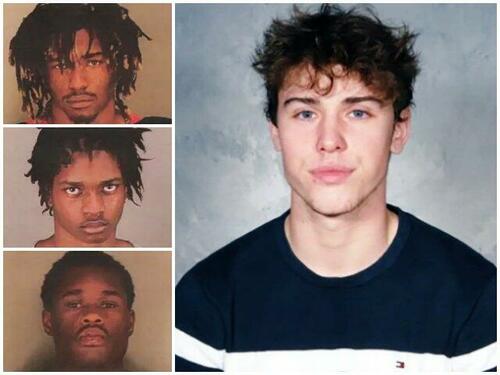 America Since The Summer Of Floyd
Initially, this post was just going to be about the recently concluded trial concerning the killing of Ethan Liming (in front of Lebron James's I Promise School in Akron, Ohio), but a few other recent news items fit with the same pattern: since Black Lives Matter riots in 2020, black lives matter more, and white lives matter less in America. Let's look at the evidence behind that statement. 
After BLM, The S&P 100 Discriminated Against Whites
That sounds like a provocative statement, but there's really no other way to characterize the numbers Bloomberg just reported. 
New form of equality is here. The year after BLM, 94% of over 300,000 S&P100 jobs went to non-whites. pic.twitter.com/GoMwON3b7M

— Richard Hanania (@RichardHanania) September 26, 2023
Blacks make up approximately 13% of the U.S. population but 23% of new S&P 100 jobs went to black applicants in the year after the BLM riots. Meanwhile, only 6% of those new jobs went to whites, who make up about 56% of the U.S. population. 
The Criminal Justice System Is Biased In Favor Of Blacks
Another seemingly provocative statement, but again, it's supported by evidence. Consider the looting in Philadelphia yesterday. Looters act with impunity when they're confident they won't face serious consequences for it. 
Here's what the Apple Store in Philly looked like tonight. pic.twitter.com/pf0ILFPZlZ

— Catch Up (@CatchUpFeed) September 27, 2023
And the reality is, they probably won't. Consider Jason Billingsley.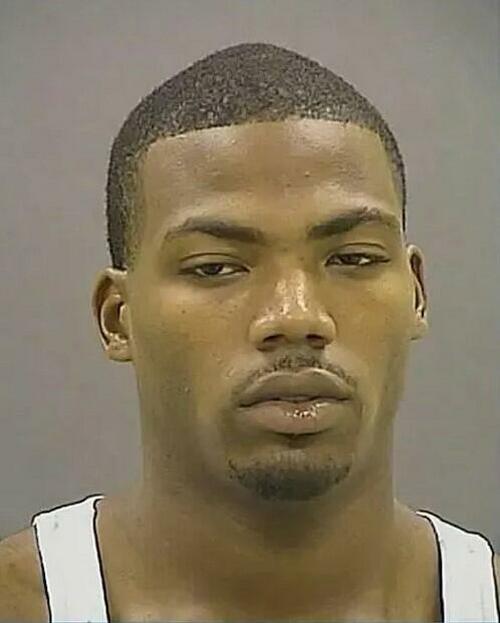 He was convicted of what the New York Post describes only as a "violent" crime in 2011 and sentenced to 30 years for it, but was let out after 7. He just beat a white woman to death in Baltimore--and as it happens, she was a BLM supporter. 
The people with the most sympathy for these criminals are the most likely to be their next victims https://t.co/k3RIwBq8Ny pic.twitter.com/AZI4pZ824A

— Scott Greer 6'2" IQ 187 (@ScottMGreer) September 26, 2023
The Ethan Liming Case
If Billingsley gets caught, don't expect him to serve a lot of time for that killing. That seems to be the lesson of the Ethan Liming case. Ethan Liming was the white teen beaten to death in the parking lot of Lebron James's I Promise School in Akron, Ohio in June of last year. The verdict was just announced in that trial, and none of the perpetrators got any significant jail time, as the thread below explains. 
First we need to lay out the details of the case. Here's exactly what happened:

-Ethan and friends drive to I Promise
-His friends get out of the car and fire at the basketball court
-DeShawn runs toward the car and Ethan gets out
-They exchange words and Ethan shoots DeShawn pic.twitter.com/LS9JPRowmQ

— ʙʀᴏɴᴢᴇ ᴀɢᴇ ᴊᴀᴄᴏʙ ᴜʀᴏᴡꜱᴋʏ (@jacoburowsky) September 26, 2023
-Three men turn back to Ethan and kick him for another ten seconds
-911 call is made by Ethan's friends
-Ethan's friends try to move him to the car, but are attacked and chased a good distance away into a McDonald's
-Attackers break phones at the scene and steal Ethan's car pic.twitter.com/JYq3n1OkXw

— ʙʀᴏɴᴢᴇ ᴀɢᴇ ᴊᴀᴄᴏʙ ᴜʀᴏᴡꜱᴋʏ (@jacoburowsky) September 26, 2023
Coroner's report does state that Ethan died from his skull striking concrete. There is no evidence that this occurred during a fall. Ethan was beaten while unconscious, had a broken collar bone and was covered in footprints. Any stomp could have been a killing bow.

— ʙʀᴏɴᴢᴇ ᴀɢᴇ ᴊᴀᴄᴏʙ ᴜʀᴏᴡꜱᴋʏ (@jacoburowsky) September 26, 2023
Second, the defense tried and failed to get the responding officer to state that this toy could be confused for a weapon. The officer became visibly annoyed when asked this. Officer stated that the pitch and volume are nowhere close to a real weapon. pic.twitter.com/McxX7z4WSQ

— ʙʀᴏɴᴢᴇ ᴀɢᴇ ᴊᴀᴄᴏʙ ᴜʀᴏᴡꜱᴋʏ (@jacoburowsky) September 26, 2023
Reports of frozen gel beads were a lie. Witnesses testified under oath to this fact, and demonstrated that orbeez are not like paintballs, and stick together when frozen.

This is crucial. The defendants were shot with a toy made for children. Not BBs or paintballs. pic.twitter.com/tnMiHSTRNy

— ʙʀᴏɴᴢᴇ ᴀɢᴇ ᴊᴀᴄᴏʙ ᴜʀᴏᴡꜱᴋʏ (@jacoburowsky) September 26, 2023
Ethan's character was put on trial. This is pretty rare. If you follow court cases, those involved often have extensive criminal histories and character flaws that are not admissible.

Ethan was a high school weed dealer. This fact was constantly hammered on by the defense.

— ʙʀᴏɴᴢᴇ ᴀɢᴇ ᴊᴀᴄᴏʙ ᴜʀᴏᴡꜱᴋʏ (@jacoburowsky) September 26, 2023
This was painted as a self defense case. No evidence supports this. 3 adults were shot with a toy gun and felt disrespected. A fight ensued after the toy was broken. They stomped Ethan while unconscious and dying. Prevented his recovery, turned out his pockets and stole his car.

— ʙʀᴏɴᴢᴇ ᴀɢᴇ ᴊᴀᴄᴏʙ ᴜʀᴏᴡꜱᴋʏ (@jacoburowsky) September 26, 2023
Why did this happen? Our institutions see people like Ethan as inherently worthy of punishment.

Prosecutors told Ethan's father in private that his race absolutely affected the case. And that, in their opinion, he received "hood justice".

Digest this and plan accordingly pic.twitter.com/dLnEwdBr5v

— ʙʀᴏɴᴢᴇ ᴀɢᴇ ᴊᴀᴄᴏʙ ᴜʀᴏᴡꜱᴋʏ (@jacoburowsky) September 26, 2023
Time For An American Bukele 
After the riots in Philadelphia, Emmanuel Rincón shared a clip of Salvadoran President Nayib Bukele being interviewed by Tucker Carlson, with this comment (translated from the Spanish):
What is happening today in Philadelphia shows that Bukele was right: "The fall of the US would have to come from within. The enemies are within. No external enemy could cause as much damage as the internal enemies. Here you are seeing an internal operation , you can see it in cities. Cities that were beautiful 30 years ago are now destroyed. When you see the speed with which these cities are eroding you say: this must be by design. Who would make such stupid decisions? Ok. Let's give him money to people to buy drugs, for not working..."
🇺🇸 Lo que está ocurriendo hoy en Filadelfia demuestra que Bukele tenía razón: "La caída de EEUU tendría que venir desde adentro. Los enemigos están adentro. Ningún enemigo externo podría provocar tanto daño como los enemigos internos. Aquí estás viendo una operación interna, la… pic.twitter.com/eC8OoRp8Zr

— Emmanuel Rincón (@EmmaRincon) September 27, 2023
Who would have thought we'd be comparing our leaders invidiously to the President of El Salvador in 2023, but here we are. 
Let's wrap this up on a slightly more positive trading note. 
Danger Offers Opportunity 
The market pullback this month presents some danger, but it also offers opportunity. We're looking at two specific opportunities now, one on the long side, and one on the short side.
On the long side: Portfolio Armor's #1 name on Tuesday is one that has pulled back from its highs recently, and it's also one LikeFolio is bullish on. 
On the short side: we're digging into a financial stock that looks like it may have balance sheet problems similar to Silicon Valley Bank before it imploded. 
Feel free to subscribe to our trading Substack/occasional email list below if you're not already, and we'll give you a heads up when we execute a trade on one or both of those opportunities. 
If You Want To Stay In Touch
You can follow Portfolio Armor on Twitter here, or become a free subscriber to our Substack using the link below (we're using that for our occasional emails now). You can also contact us via our website. If you want to hedge or see our current top ten names, consider using our website (our iPhone app is currently closed to new users).  
Contributor posts published on Zero Hedge do not necessarily represent the views and opinions of Zero Hedge, and are not selected, edited or screened by Zero Hedge editors.
Loading...