---
A SILENT GENOCIDE
If a tree falls over in the forest and nobody hears it, did it fall over?
Take a look at this: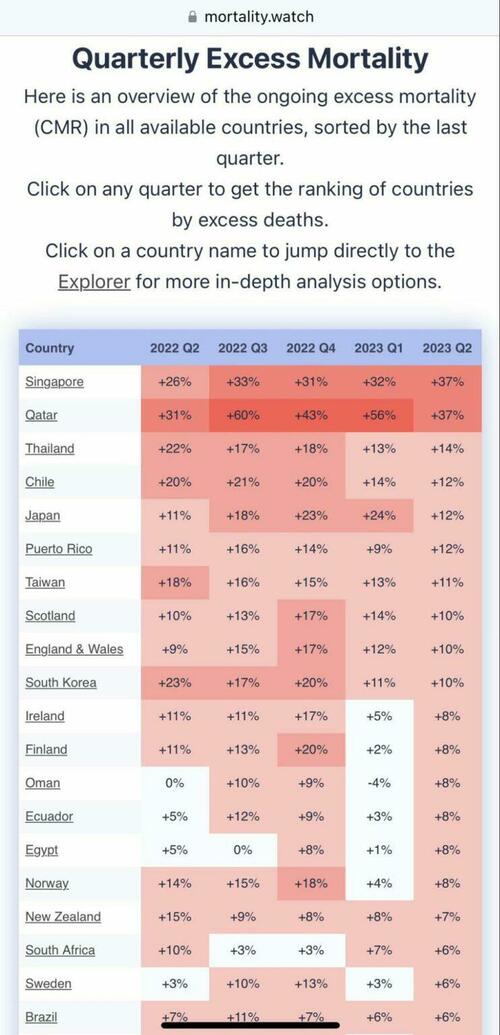 A normal person would look at this and ask the obvious question: why are so many people dying?

I mean, an excess mortality of just 5% would be of grave concern. 37% is off the charts catastrophic. It is a mass die off unless it halts.
Most stunning is the complete and total silence on the matter.
You don't need me to remind you, but I will: Singapore and Qatar had some of the highest jab rates in the world and relied on Moderna and Pfizer mRNA.
Just saying. Don't cancel me.
- Capitalist Exploits | Source: Insider 283
Contributor posts published on Zero Hedge do not necessarily represent the views and opinions of Zero Hedge, and are not selected, edited or screened by Zero Hedge editors.
Loading...