---
ADP Employment Report Signals Slowdown In Labor Market, Wage Growth Slows Dramatically
After the JOLTS data suddenly exposing cracks in the 'oh-so-strong' labor market, expectations were for a big slowdown in ADP's employment report (from +324k the prior month to +195k this month). The actual print was worse than expected, adding only 177k - the lowest number since March 2023 - and we note that July's data was revised up from +324k to +371k (even further from the BLS data)...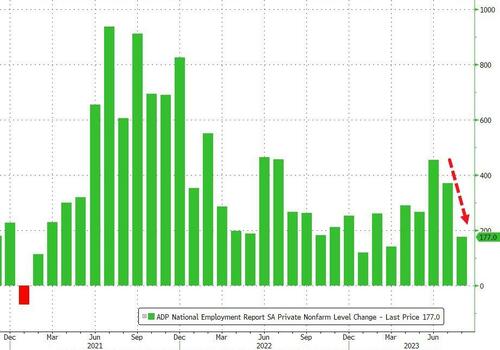 Source: Bloomberg
Job growth slowed notably last month, driven heavily by leisure and hospitality.
Job creation by hotels, restaurants and other employers in the sector fell to 30,000 in August after months of strong hiring.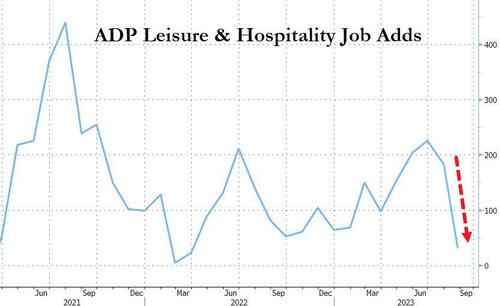 All size cohorts saw gains in employment with Large employees adding the most
"This month's numbers are consistent with the pace of job creation before the pandemic," said Nela Richardson, chief economist, ADP.

"After two years of exceptional gains tied to the recovery, we're moving toward more sustainable growth in pay and employment as the economic effects of the pandemic recede."
The Services sector once again outperformed the Goods-producing sector as MidWest and the Pacific West saw job losses...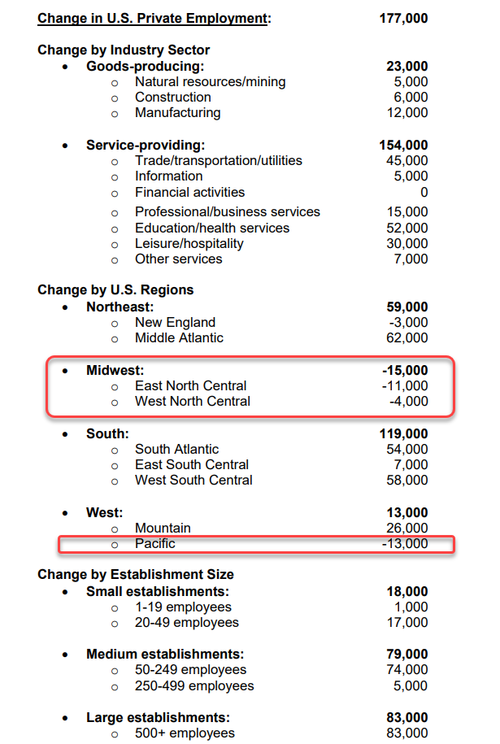 Source: Bloomberg
Wage growth slowed dramatically in August:
Job stayers saw a year-over-year pay increase of 5.9%, the slowest pace of gains since Oct 2021.

For job changers, pay growth slowed to 9.5%.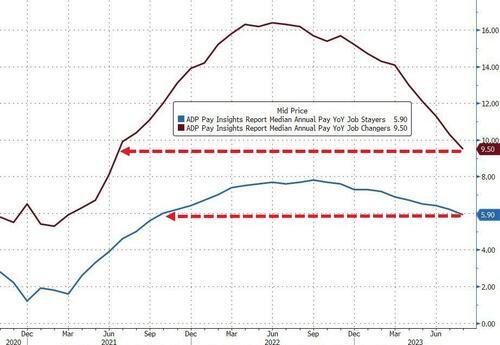 Source: Bloomberg
Finally, as a reminder, June and July's ADP prints were dramatically higher than the BLS print...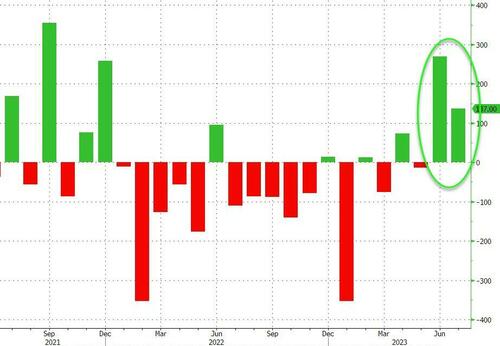 Source: Bloomberg
Is The Fed's tightening lag finally hitting the labor market? Presumably these pay growth data doesn't include the recent union wins?
Loading...