---
Empire Fed Manufacturing Survey Collapsed In April - Biggest Drop Ever (Ex-COVID)
After the stunningly surprising upside surge in April, The Empire Fed Manufacturing Survey has collapsed back to reality in May, crashing 42.6 points to -31.8 from +10.8 (dramatically worse than the -19.0 expected). Outside of the COVID lockdowns, this is the biggest MoM drop ever...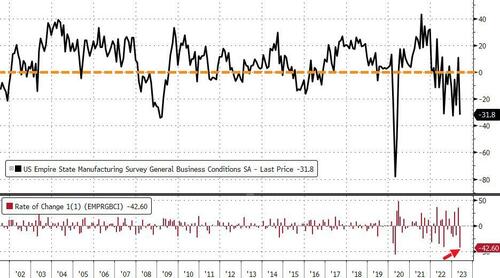 Source: Bloomberg
The swings vs expectations is clear in the chart below... April was a total headfake!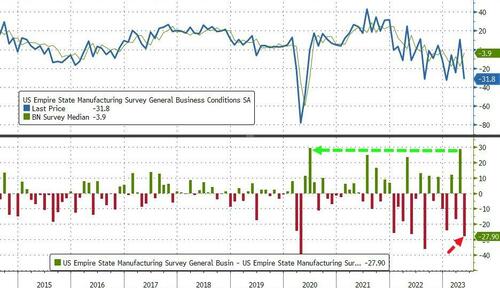 Source: Bloomberg
Most problematically, Stagflation is screaming loudly again...
The orders index also slid by the most since April 2020, hitting the lowest level since the start of the year. The shipments gauge plummeted more than 40 points.

The New York Fed's gauge of prices paid increased after matching the lowest level since 2020 a month earlier. The measure of prices received was little changed.

The employment gauge indicated headcount shrank, though by less than the prior month. Hours worked also contracted.

The index of factory inventories shrank to the lowest since October 2020, while unfilled orders also eased.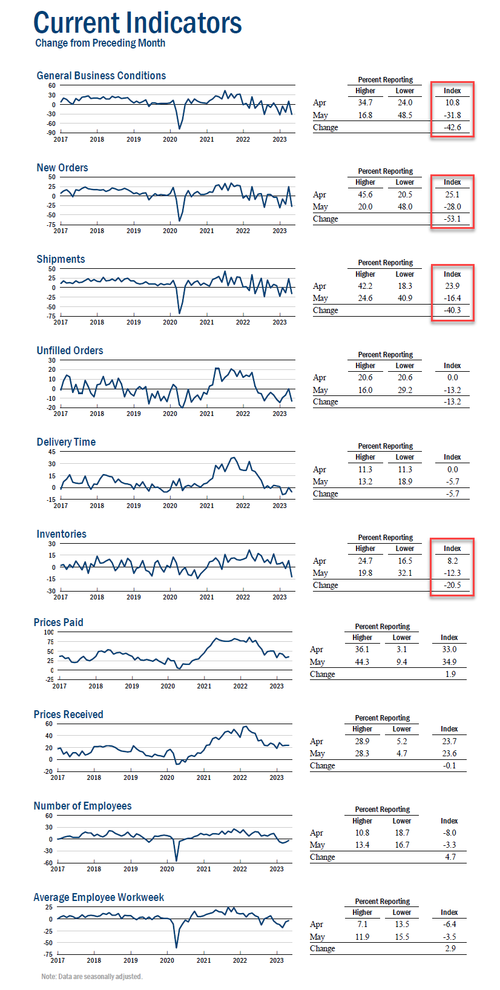 Not exactly what The Fed wants to see and this is just the first of several regional Fed bank factory indexes set for release in the coming weeks.
Loading...