---
Manufacturing Sector Loses Jobs For 5th Straight Month; ADP Report Shows Wage-Growth Slowing
Following weakness in the Manufacturing ISM/PMI employment data, expectations for ADP's employment report were for a big slowdown from June's massive 497k addition (driven by consumer-facing service industry gains) to a more 'reasonable' 190k addition in July. But no, ADP's Employment Report printed a much better than expected 324k addition in July (with June downwardly revised to 455k)...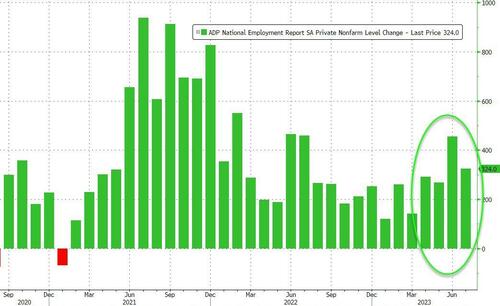 Source: Bloomberg
Small and Mid-sized companies led the job growth with large firms seeing layoffs...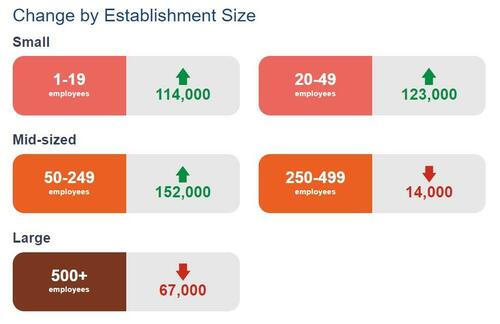 Job creation remained robust in July, with leisure and hospitality again driving growth.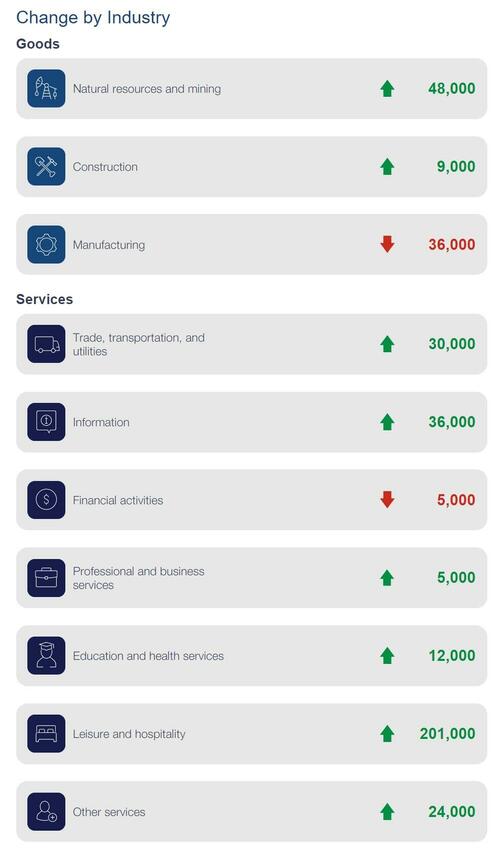 One weakness was manufacturing, an interest rate-sensitive industry that shed jobs for the fifth straight month.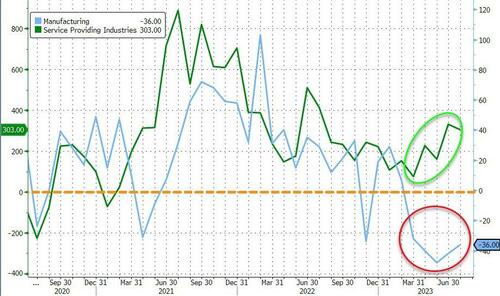 Nela Richardson, Chief Economist, ADP, said:
"The economy is doing better than expected and a healthy labor market continues to support household spending. We continue to see a slowdown in pay growth without broad-based job loss."
Wage growth slowed again in July:
Job stayers saw a year-over-year pay increase of 6.2 percent, the slowest pace of gains since November 2021.

For job changers, pay growth slowed to 10.2 percent.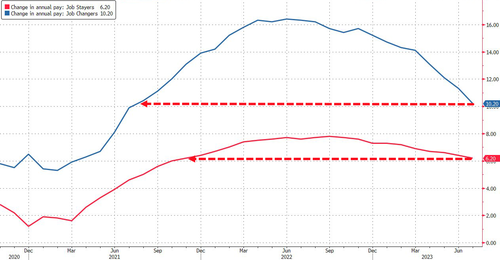 Women's (for any definition of woman) wage growth continues to outpace men's...

As a reminder, June's ADP print was dramatically higher than the BLS print...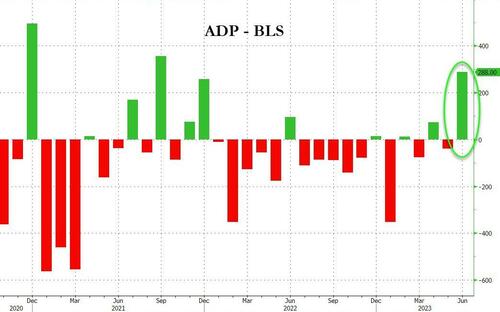 Source: Bloomberg
So take the ADP beat for what you want - Goldilocks: strong job gains and slowing wage growth... but manufacturing remains ugly.
Loading...